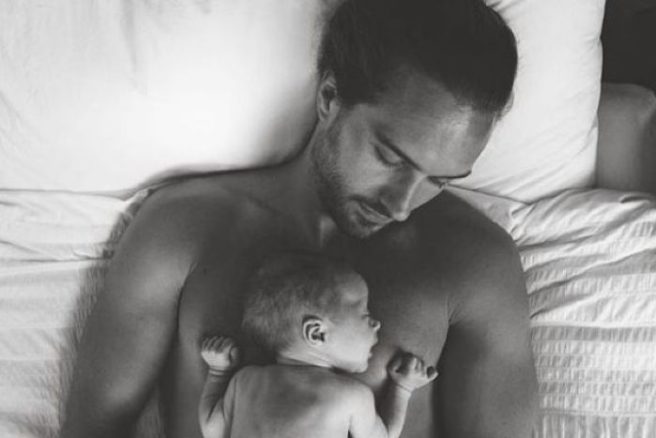 'The Body Coach' Joe Wicks became a dad for the first time in July and it looks like he has taken to fatherhood like a duck to water.
The fitness fanatic has been sharing snaps of his baby girl Indie since she was born, but recently showed her face for the first time and she is far too cute.
He shared the heartwarming photo with his two million Instagram followers.
The photo shows Indie wrapped up in a personalised blanket that has 'Baby Wicks' stitched on it.
We can't cope with her beautiful big eyes.
The doting dad captioned the picture: "Falling in love a little bit more every day."
Fans couldn't help but swoon over the cute snap, "Everyone says all babies are cute, but she's absolutely stunningly beautiful."
"These wonderful photos of your precious baby makes all our hearts swell a little more with joy, happiness and love," another wrote.
Joe and his partner Rosie welcomed their baby girl Indie on July 30. He shared the news by posting a photo of him cuddling his little girl.
"The very first moment we met. Last night at 9.29pm we had our first little baby."
We hope Joe continues to share photos of their new bundle of joy. Indie is the most beautiful baby.