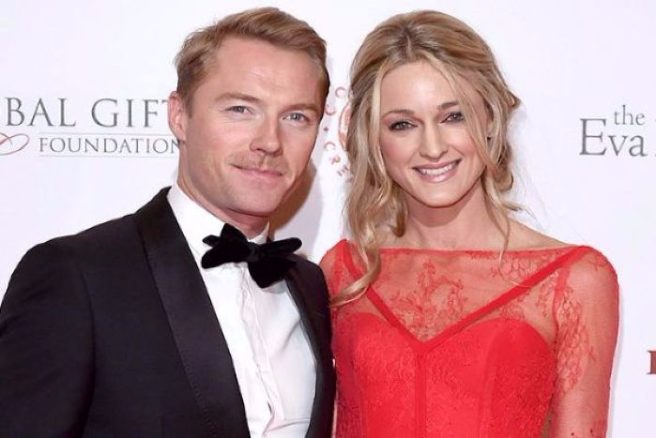 Huge congratulations are in order for Storm and Ronan Keating who are expecting their second child together.
The couple announced their joyous news on Instagram this morning and we couldn't be happier for them.
Storm shared a photo of their two-year-old son Cooper kissing her baby bump.
She captioned the snap, 'Another little Keating on the way'
Ronan and Storm have been married for three years.
The dad also has three children with his ex-wife Yvonne Connolly. They share 20-year-old Jack, 18-year-old Missy, and 14-year-old Ali.
There's no doubt they're overjoyed to be welcoming another little brother or sister into their family.
Earlier this year, Storm opened up about her hopes to have another child with the When You Say Nothing At All singer.
She told RSVP, "It would be nice for Cooper to have a little brother or sister. I won't lie, the idea of trying to manage another child on top of everything else and our crazy lifestyle is not exciting, but there is certainly a possibility for Coop to have a little buddy."
We are delighted for Storm and Ronan. 2020 is going to be such a special year for them!