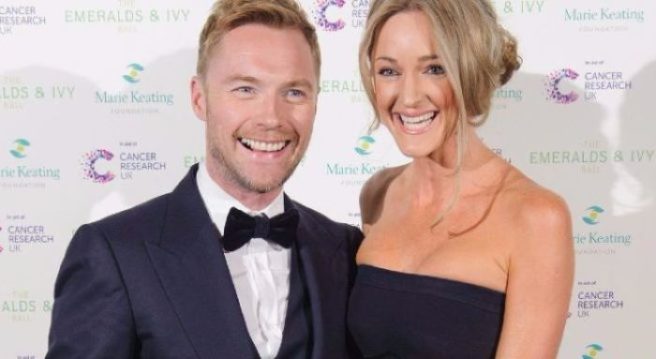 Ronan and Storm Keating have revealed their new baby boy's name
Congratulations are in order for Ronan and Storm Keating, after the pair welcomed a new baby boy this week.
The happy couple announced the news on Instagram two days ago, with Ronan and Storm sharing a photo of his wife holding their newborn son.
Storm took to her social media accounts to reveal the name they finally agreed on last night.
The new arrival is to be called Cooper Archer Uechtrirz Keating.
Ronan previously took to Instagram to gush about their new addition.
'We're all bursting with love for the newest little member of our family!'
'Feeling very blessed to be daddy to this little man and the luckiest man in the world to be husband to such a strong, loving and warm-hearted woman and add to my beautiful family.'