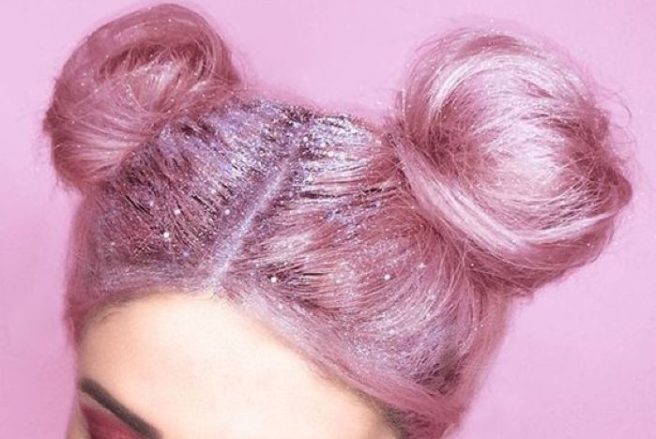 So as of about 45 seconds ago, the sun was (and still is) shining – HURRAH.
This sheer glimpse at the possibility of summer has me all excited.
I'm excited for beach holidays, packing my coats away, and of course, all the deadly music festivals coming to Ireland.
Whether your a Longitude lover, or more of a Body & Soul kind of gal, you'll defo be thinking about the style.
What will you wear? What makeup look are you going for? WHAT will you be doing with your hair?
Lucky for you, I'm here to help.
Last summer, the gorge humans at Babooshka got me all glittered uo for Longitude, and it has got me thinking about groovy hairstyles.
And so to Pinterest I went, and found some serious festival hair inspo, for your viewing pleasure:
1. Boho chic
Okay, I need this chick's hair immediately. Boho waves, paired with a fishtail plait and ruffled up space buns? Perfection.
2. Hair tattoos
So, you probably be finding gold flecks in your hair for weeks, but I honestly think it's worth it! How groovy does this look?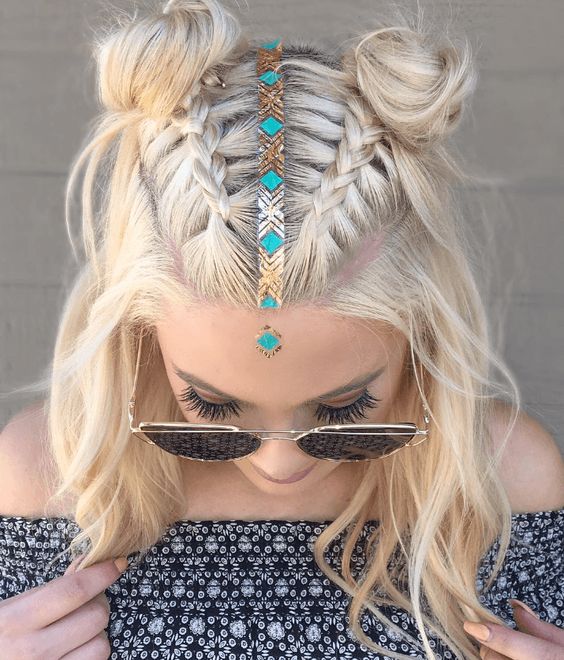 3. Alternative ponytail
For many of us, long hair can be a slight hindrance when you want to dance and enjoy yourself. Enter: the ponytail. But when it comes to the festival pony, why not add a few plaits, and be a bit different?
4. Flower Power
I'm honestly SO over floral crowns, but that doesn't mean I'm over flowers in general. I love the idea of popping a few cute daisies along a plait!
5. Top knot.
Ah, the simple top knot. You just can't go wrong.
6. Glitter. Always.
Big dirty YES to smothering ourselves in glitter this festival season. Embrace your inner unicorn.
7. Few feathers, be grand.
Keep your look simple enough with straight locks and a few feathers thrown in. Can't go wrong.
8. Go all out.
Colourful dye? Check. Loads of glitter? Check. Mad looking space buns? CHECK!
9. Fab fishtails.
We are LOVING these soft fishtail plaits, paired with cute flowers. Also, the colour of her hair is divine. 10/10.
10. When in doubt… boxer braids.
A classic. They keep your hair out of your face, and you'll look groovy. What's not to like?