Say you will, say you wont!
To celebrate the 20th anniversary of their hit single Ce'st La Vie, iconic Irish girl band B*Witched are making a comeback.
The 90s band are releasing some new music in the next 12 months, and we actually can't wait to discover what 20 years of life experience have awarded the girl's musical abilities.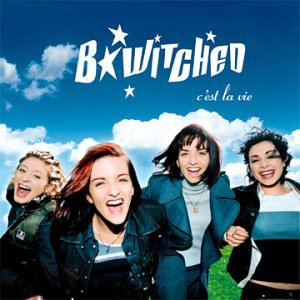 Edele and Keavy Lynch, Lindsay Armaou and Sinéad O'Carroll are plotting a return to the Irish music scene in 2018.
"We're not going to try to tap into what we were because that's nostalgia and the music industry has moved on as much as we all have… we've updated it so we feel comfortable with it," the band told The Irish Star.
"We're going to be what we are now musically and what we feel now."
While the four women may want to move in a new, more mature direction with their upcoming music, we can't help but feel a little nostalgic about the whole thing.
But hey, c'est la vie.