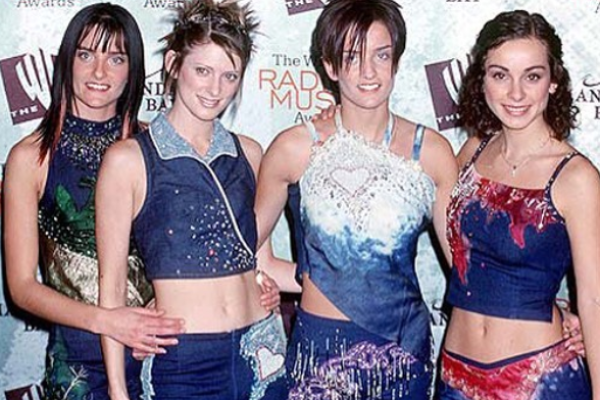 We are well into festival season, which has been speculator thanks to some decent Irish sun.
As Electric Picnic draws closer, we cannot contain our excitement.
But before you get the kicks out, glitter on and rock the double buns, you have to plan what and who you're gonna see at the epic festival.
Lucky for you, we and Electric Ireland have one to pencil into the weekend-long fun.
Electric Ireland clearly got the memo about how much we adore bobbin' to our fav ninety tracks.
They've put together a Throwback Stage line-up and announced that B*witched are to headline. (FAN-GIRL SCREAMING)
We are clearly thrilled with seeing our gals, Edele and Keavy Lynch, Lindsay Armaou, and Sinéad O'Carroll belt out 'C'est La Vie'.
We can't forget "Rollercoaster", "To You I Belong" and "Blame It on the Weatherman" which all smashed their way to number one in the English and Irish charts, upon their release.
We highly recommend that you splash that colour and rock the 90s denim ​​​​​​as you dance along to the nostalgia.
Past throwback line-ups brought by Electric Ireland has seen some of our golden oldies like 5ive, S Club Party, Ace of Base, Bonnie Tyler, 2 Unlimited, The Vengaboys and Bananarama.
If you don't know any of these acts, you're dead to us – joking – but check them out on Youtube as they hold a special place in our heart.
Additionally, for extra brownie points go check out the acts in this year's line-up during the festival.
The full-line up for the throwback fun is due to be released shortly.
Electric picnic will be held on August 31 to September 2nd.
For anyone who managed to secure tickets, I hope you feel the jealousy seeping through the screen.
Hope isn't entirely lost, as some lucky duck will win a pair of weekend tickets by shareing a screenshot of 'C'est La Vie' streaming on Spotify using #ThrowbackStage and tag @ElectricIreland on Facebook, Twitter or Instagram.
May the odds forever be in your favour.