We had to do a serious double-take when we found this invention, but it will genuinely lighten your hair in SECONDS.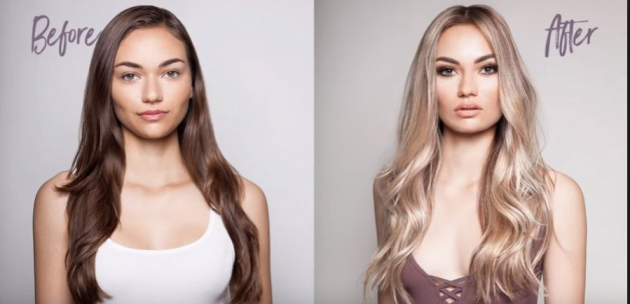 The blonde wand by Pravana looks like a hair straightener but is engineered specifically for processing hair dye quickly, to reduce damage caused by the colouring process.
You use this device by applying the brand's Light Créme Lightener, and then place the highlights in foils (like a normal lightening process).
Then you simply glide the wand over the foiled pieces of hair, and BOOM – you're blonde.
Pravana says that the wand is capable of lightening your hair a whopping seven levels in just 10 seconds… impressive, right?
One of the best things about the wand is that it limits the damage done to your hair, which is pretty major for anyone who has ever used bleach in their locks.
The blonde wand will be available in certain salons, and we sort of want one!
Blondes have more fun, right?