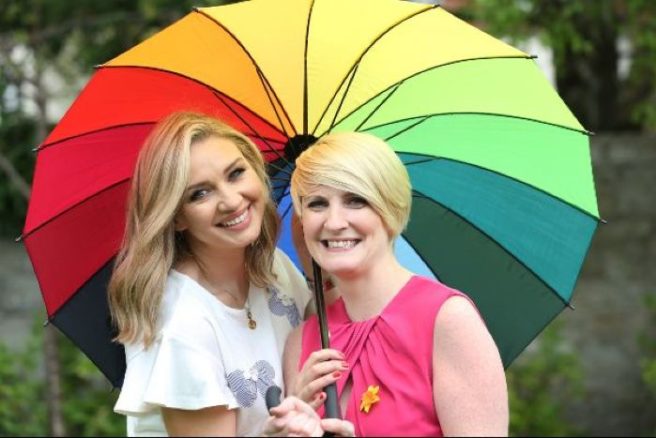 One of the nation's favourite TV presenters Anna Daly today launched La Roche-Posay's Save Your Skin campaign in partnership with the Irish Cancer Society in a bid to drive awareness of skin cancer prevention through Sun Smart behaviour.
Unveiling this year's campaign with Averil Power, CEO of the Irish Cancer Society, La Roche-Posay revealed new research findings that show almost 3 out of 4 people (72%) in Ireland are concerned about the risk of developing skin cancer when exposing their skin to the sun, yet, alarmingly 1 in 2 people (49%) admit to forgetting to carry SPF with them in Ireland.
Showing the real need to turn awareness into action, the research found that eight out of ten (87%) people always reach for their sun glasses when the sun comes out while just 2 in 10 people (21%) reach for sun protection factor (SPF) when it is sunny in Ireland.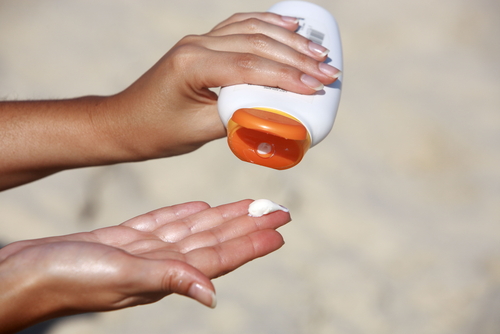 The research also found that more than one third of adults (34%) admit to experiencing sunburn during last year's heatwave as a result of not wearing any, or enough, SPF. Alarmingly, of the 34% who experienced sunburn last year, almost 6 in 10 of those were aged between 18-24 which suggests a greater emphasis is needed on encouraging young people to be Sun Smart.
We know that the sun emits harmful UVA and UVB rays which causes damage to and premature ageing of unprotected skin. UVA rays, in particular, are present all year round while UVB rays are most prevalent during the summer months. According to the Irish Cancer Society, once UVA or UVB damage occurs, it cannot be reversed.
Elsewhere in the survey, almost three quarters of adults (72%) claim that they worry about the risks of skin cancer when exposing their skin to the sun while half (47%) are worried about sun damage or skin ageing. While 75% of those surveyed associate long evenings with summer in Ireland, only 27% associate sun-cream with the summer months.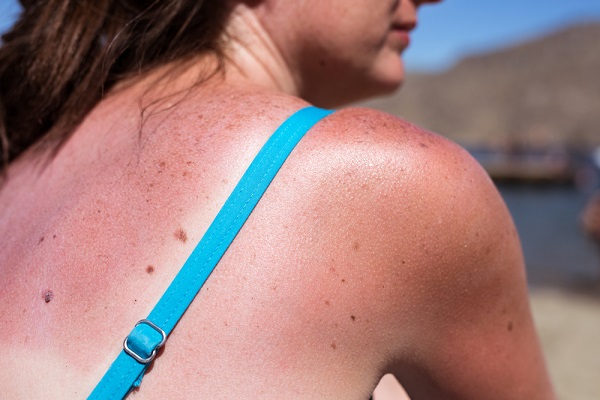 Reacting to the findings, Averil Power, CEO, Irish Cancer Society, said: "We are delighted to continue to support La Roche-Posay's 'Save Your Skin' campaign and its strong advocacy for raising awareness of just how important it is to stay safe in the sun. Non-melanoma skin cancer is still the most common cancer in Ireland and we have the highest reported rates of it in Europe. That is why it is so important for everyone to be SunSmart this summer by avoiding the midday sun, covering up, and wearing a minimum of SPF30 on any exposed areas of the body."
Supporting the campaign broadcaster Anna Daly said: "The La Roche-Posay and Irish Skin Cancer 'Save Your Skin' campaign has such an important message for all generations in Ireland about the need to be sun smart. It's fascinating that we reach for our sunnies when the sun comes out but forget about sun protection factor. It's okay to love your sunnies but please love your skin more this summer!"
A charity partner of the Irish Cancer Society for over 10 years, La Roche-Posay will donate €1 for every stickered Anthelios product sold to help further the research and preventative work that the Society does in the fight against cancer in Ireland.
La Roche-Posay and the Irish Cancer Society are calling on the public to become sun aware by following the following three steps:
Seek Shade – When UV rays are at their strongest – generally between 11am and 3pm – and don't forget to check the UV Index.
Cover Up – By wearing a shirt with a collar and long shorts. Also wear a hat that gives shade to your face, neck and ears. Wear wraparound sunglasses and make sure they give UV protection.
Apply Sunscreen – Use sunscreen with SPF 30 (SPF 50 for children) or higher and UVA protection on exposed areas of the body and apply 20 minutes before going outside.
La Roche-Posay has also developed a number of new sun protection products under its innovative and award-winning range, Anthelios sun protection. The new products are aimed at encouraging widespread use by making sun screen application more user friendly, especially for those with sensitive skin.
For more information on La Roche-Posay Anthelios products available please visit https://www.laroche-posay.ie/sun.