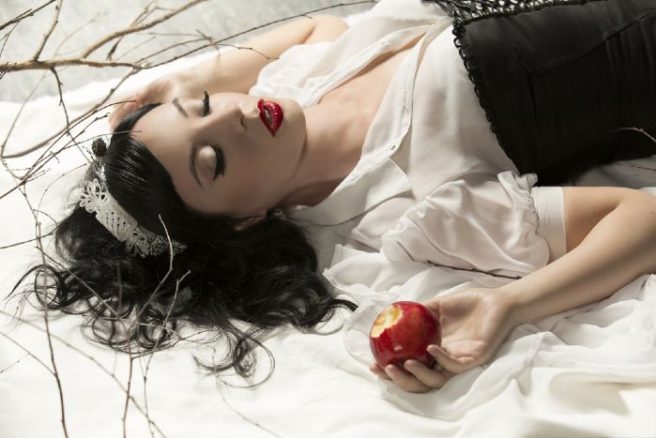 Cath Kidston has blessed us with another amazing Disney line.
This time last year the fashion brand released a fantastical Peter Pan collection, showing off must-have handbags, cushions and mugs.
Our favourite was a 'Van Gogh meets Neverland' tote bag, framing a navy blue night sky with a silhouette of the Darling children beginning their journey through the stars.
This time, however, it is all about one of the first Disney princesses ever – Snow White.
The new collection will debut gorgeous carryall bags, pretty purses, and stunning outfits – all in fabulous florals.
The fashion line encourages us to think black as the dramatic colour bases most of the featured items, creating a striking contrast with the white, flowery designs.
Like the pale princess, Cath Kidston's collection will have you singing to the birds with a smile and a song.
You can strut your stuff with Disney pride, sporting adorable blue jays on a sophisticated, collared dress.
In this teaser photo, each item boasts boldness with a pop of striking red.
The lovely tote shown is adorned with white and pink blossoms around an innocent Snow White, who is about to take a bite of the poisonous apple.
The new line is set to launch on September 20th at 9am, online and instore, and you can sign up to be the first in line for updates here.
We can't wait to see the rest of the must-have collection and are loving its fashionable, modern twist on a Disney classic.