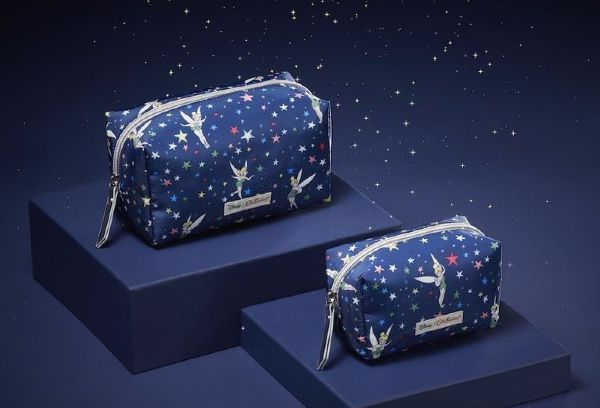 Cath Kidston is collaborating with DISNEY, and it could not be cuter
It does seem as though everywhere we look there is a new (and amazing) Disney collaboration.
From gorgeous Minnie Mouse inspired makeup, to Beauty and the Beast Pyjamas – we are pretty much all decked out.
Today, we give you the latest gorgeous collaboration, courtesy of the lovely people at Cath Kidston.
The 'home of modern vintage' has joined forces with one of Disney's most iconic films, to bring us some of the loveliest pieces you've ever seen.
Handy bags, totes, cushions and mugs adorned with some well known faces are all part of the magical collection.
From Tinkerbell and Peter Pan, to Wendy and her brothers – there is something for everyone (but we genuinely just want it all.)
There are make-up bags, rucksacks, stationery and more included in this wonderfully nostalgic collection, making it the perfect balance between rediscovering your inner child and ultimate sophistication.
Oh, and incase you were unaware – this is not the first time Disney collaborated with Cath Kidston.
Previously, we have seen glorious Mickey Mouse products, that included phone cases and and umbrellas (which we loved).
They also did the CUTEST range of goodies inspired by 101 Dalmatians, that was, of course, spotty and wonderful.
The Peter Pan collection will launch on September online21st, but we strongly recommend signing up online for updates.
Avoid disappointment and stuff.