The fight to cure HIV and AIDS is ongoing, and while science and medicine have now developed treatments to reduce the life-threatening velocity of the illnesses, an all-out cure has yet to be discovered.
One company who saw the necessity to support those living with AIDS, and the non-profits which provide for them, was M.A.C.
Back in 1994, M.A.C first released their VIVA GLAM range, 100% of the sale of which has contributed to the support of AIDS sufferers for a quarter of a century.
When VIVA GLAM was created, society was struggling to navigate the height of the HIV epidemic.
The first ever Viva Glam lipstick was launched, designed to get people talking about the epidemic – and the gorgeous Ru Paul fronted the campaign, showcasing the original bright red lip shade.
In the years since, big name celebrities have continued collaborating with the brand to create a shade.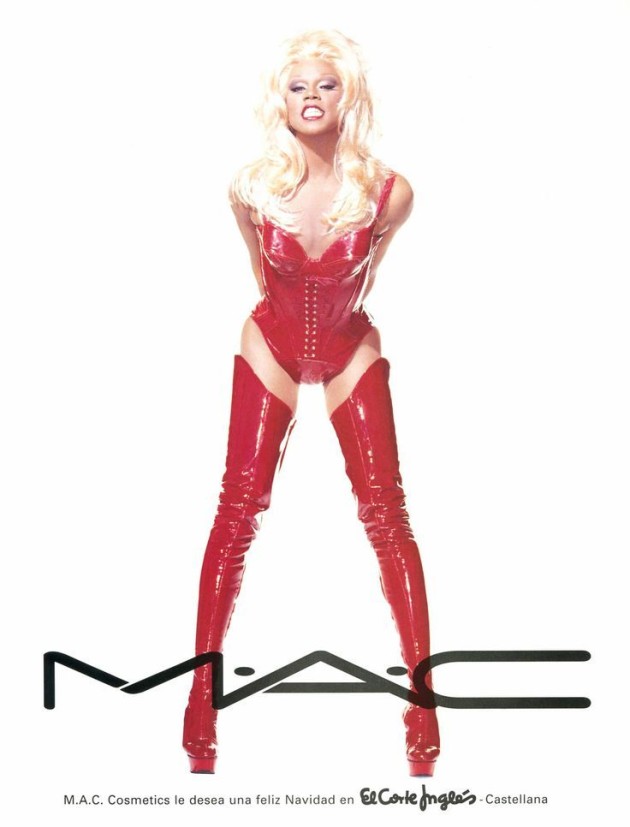 In 1995, we saw fashion designers Marc Jacobs, Vivienne Westwood and Katharine Hamnett participated in creating the couture 1995 colour collection, showcasing the shade of the original intense brownish red VIVA GLAM Lipstick we have come to know and love.
Throughout the years, the ambassadors have included Sia, Miley Cyrus, Elton John, Dita Von Teese, Mary J. Blige, Ariana Grande and Ricky Martin – and five staple shades now make up the collection.
So far, VIVA GLAM has raised $500 million for the global fight against HIV/AIDS, helping millions of people. The UK and Ireland alone have given 540 grants to over 100 charities including Positive East, HIV Ireland, National AIDS Trust, Terrence Higgins Trust and George House Trust in that time by buying a lippie each year.
This year, the brand are focused on recreating their original campaign, with the gorgeous Winnie Harlow fronting the throwback recreation – posing just as Ru Paul did in 1994.
'I was inspired to recreate the original Viva Glam campaign after my hairdresser, Jay Brumant, showed me the beautiful images,' Victorias Secret model Winnie said.
'Working in fashion, I'm surrounded by many types of beauty, and I strongly feel that the contributions of the LGBTQ+ community are both prominent & embraced in the fashion world. I remember being invited to my first Vogue Ball. It was invigorating to see so many people from different walks of life come together and celebrate themselves freely.'
'Ever since then, I have loved & always wanted to try to recreate a "drag moment". I knew that if I was ever going to attempt it I would need to embrace an ICONIC look! Who is more iconic than RuPaul in the M·A·C Viva Glam campaign?'
'So when I was in full "regalia" post Adam Burrell's make-up magic, my friend & New York photographer, Gabriel Perez Silva, helped me recreate the images, and that's how this costume came to be! I'm so honoured to follow in the footsteps of amazing artists like Lady Gaga, Elton John, and Ru celebrating Viva Glam's 25th Anniversary alongside raising awareness for the MAC Viva Glam Fund.'
Each Viva Glam shade is €20.00 and can be purchased at any M.A.C. counter or store, and on maccosmetics.com.