Plastic Free July is upon us, but the question is: Will you take up the challenge?
The initiative is a global movement that helps millions of people to be part of the solution to plastic pollution in order to have cleaner oceans, cities and environments.
The overall action is simple: Choose to make small, easy changes and refuse single-use plastics.
Plastic Free July is a global movement that helps millions of people be part of the solution to plastic pollution. Will you be part of Plastic Free July by choosing to refuse single-use plastics? #PlasticFreeJuly https://t.co/6IYwvZ1w04

— Plastic Free July (@PlasticFreeJuly) June 29, 2019
Plastic Free July is all about reducing plastic consumption in order to free the world from plastic waste.
The initiative itself is run by a non-profit organisation called The Plastic Free Foundation, founded in 2011 by Rebecca Prince-Ruiz in Australia.
Organisers say that the movement is "designed to help people refuse single use plastic and improve recycling practices". Single-use or disposable plastics are used once before thrown away into landfill.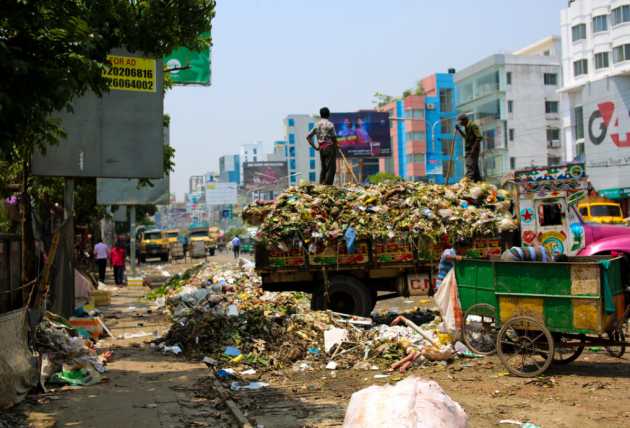 It's hoped that the large-scale challenge will "drive positive change through simple solutions that help communities live more sustainably".
Plastic-Free July also aims to "kick-start long-lasting solutions and influence business and governments to take action" to improve their environmental approach in a number of areas, including recycling.
Businesses desperately need to move towards a "circular economy"(promoting the reuse of materials) and for producers to take more responsibility over the end-of-life of products.
The consequences of plastic
Plastic bags often break ups into micro pieces that can easily blow into nature and, if mistaken for food and ingested, end up being fatal to animals
Plastic takes hundreds of years to break down in landfill, if it even breaks down at all, and reducing our use of plastic can help to counteract this.
Reducing waste overall is a better alternative to recycling, which uses a lot of water and energy, but we're all doing our best and changing what we can in our lives to alter our carbon footprints.
Top tips for Plastic Free July:
-Buy a 'KeepCup' and refuse to use a takeaway coffee cup. Even the 'recyclable' ones end up in landfill, so choose to dine in at your local café or bring a reusable cup.
-Plastic straws: Buy a metal straw and refuse plastic or paper straws as often as you can. There are now options to buy foldable metal straws to slot into your purse easily.
-Choose not to buy pre-packaged fruit and vegetables when you're doing the weekly shopping. Go to a local grocer, organic shop or farmer's market with a tote bag and collect your own loose fruit and vegetables instead, and save yourself all that single-use plastic. Support stores that offer paper bags rather than plastic bags, and who grow the food in Ireland.
-Don't buy pre-packaged meat: Support local butchers and bring your own containers to the shop. This scenario is only if you even eat meat at all, a plant-based, vegan diet is better for reducing waste and your carbon footprint.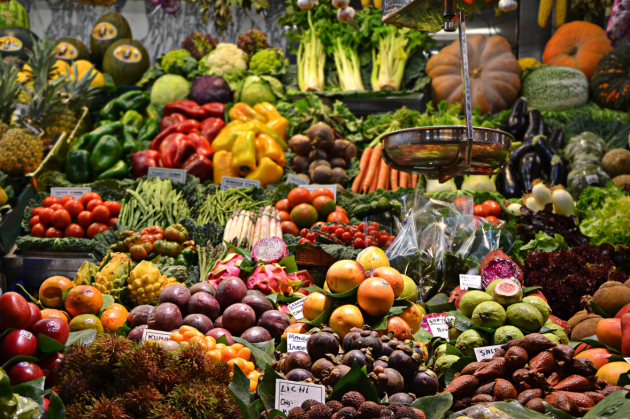 -Choose to refuse single-use plastic shopping bags. Save yourself money by bringing your own reusable bags, and prevent as much landfill building up as possible. Plastic bags are incredible dangerous for wildlife and environment. You could even consider making your own reusable shopping bags using repurposed fabric, like the 'Boomerang Bags' movement. Bags made from natural fibres are a better option if possible, made from ethically-produced cotton, jute, hemp or recycled plastic bottles.
-Choose to refuse plastic bin liners: Line the bin with a few sheets of newspaper, or try using certified compostable bin liner bags. You can even use the bin as a 'naked bin', and simply washing it out as needed, or try home composting. Composting helps food scraps to deteriorate rather than producing methane from anaerobic landfill.
-Use lunch-boxes instead of packaging for food, and support vendors that offer cardboard or recyclable utensils and packaging rather than plastic knives and forks.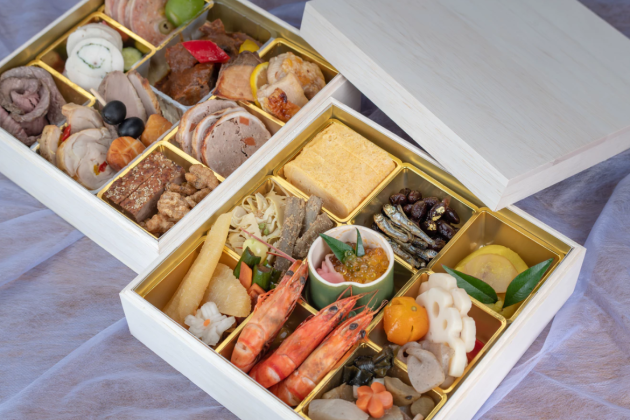 -BYOB: Bring your own bottle. Buying single-use plastic bottles year-round can cause a huge amount of damage, but it's incredibly easy to carry a reusable water bottle around with you. Carry small tote bags in your purse too in case you're in a situation where you need to reject using a plastic bag.
-Bamboo toothbrushes: Plastic toothbrushes can take 500 years to break down, but buying bamboo has never been as easy. Try buying organic toothpaste in recyclable packaging too.
-Avoid clingfilm like the devil: Wrap your food in cloths or keep it in containers instead rather than using single-use clingfilm to keep items fresh.
-Bin audits: Make sure the bins in your workplace, home and anywhere else are separated by category. Divide them into recyclable waste, general waste and compost bins, or by material (glass, cardboard, paper, plastic, etc).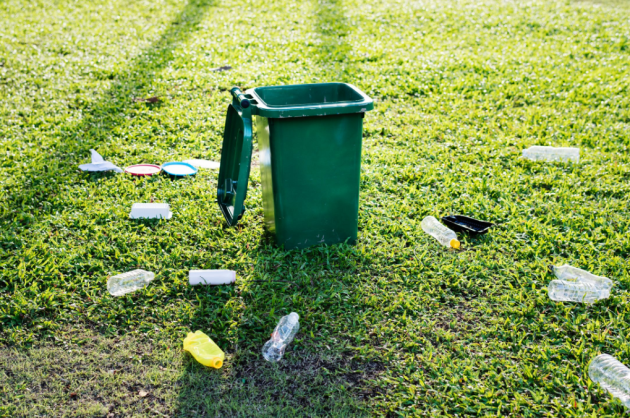 -Community clean-ups: Organise a group of friends, colleagues or community members to clean up specific areas around you. As well as improving your local environment, it shows a good example of teamwork for positive change and engagement. Use social media to gather and include as many people as possible.
-Cosmetic industry and wipes: There are many options for removing your make-up or washing your face that don't use micro-plastics and harmful irritants like wipes. Reusable cloths and biodegradable wipes are sold on numerous online beauty websites and are extremely effective, and try bringing your make-up palettes to be refilled in The Body Shop. Going make-up free for the month of July would be a big challenge, but reducing cosmetic waste and using skincare products made with recyclable packaging will create a beneficial impact.
-Ask your local shops to use biodegradable products, and to support brands that use recyclable packaging or minimal packaging. Companies will listen if enough customers speak out.
-Spread the word: Talk to your co-workers, your friends, your family and neighbours about their lifestyle choices and how they may be impacting the environment. It may just take some encouragement for them to change small aspects of their lives and reduce their plastic usage.
Head over to the website here to take the Plastic Free July pledge, you'll be glad you did.