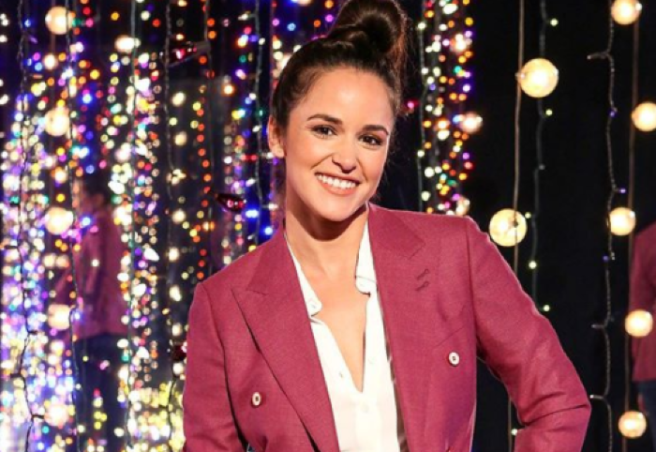 Huge congratulations are in order for Brooklyn Nine Nine actress Melissa Fumero who is expecting her second child.
The actress shared a snap of her growing baby bump to confirm the news and she looks absolutely gorgeous.
Melissa explained that her second pregnancy has not been as easy as her first.
She didn't feel like sharing the news as she hasn't been feeling her best.
She wrote, "Oh yeah, I'm hella pregnant. To be honest, I haven't felt like posting about it because this pregnancy has been way harder and… I don't feel that cute?"
She added, "But yesterday I got a really intense massage, an awesome chiropractic adjustment, and my hair feels thicker… so I feel a little bit cute today. #herewegoagain #babyboynumerodos."
The actress, who plays Amy Santiago on Brooklyn Nine Nine, celebrated even more good news last week when the show was renewed for an eight season.
"Still processing this day… we read the season 7 finale which was SO. GOOD. SO. FUNNY. Can't wait for y'all to see it. Then we were told we're getting a Season 8!" the mum wrote.
Melissa continued, "This whole journey has been so incredible. It's changed my life in so many ways, and brought some amazing people into my life and I love them all dearly. Thank you @nbc for bringing us back to life and all the support you have shown us and most of all thank you to our AWESOME FANS! We would not be here without you!"
Melissa is already a mum to a three-year-old son Enzo.