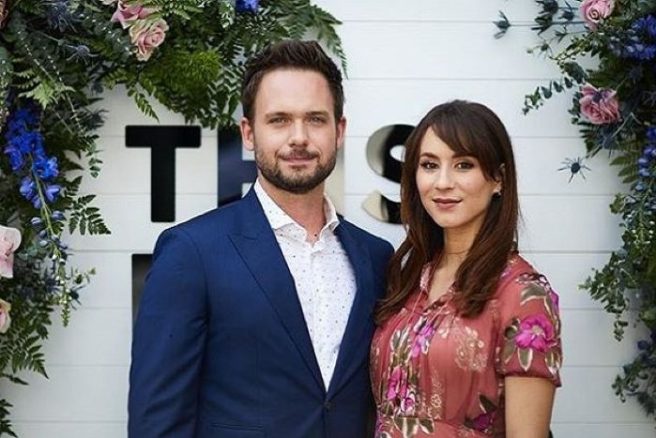 Baby on the way for Patrick Adams and Troian Bellisario
Huge congratulations are in order as Suits actor Patrick Adams and Pretty Little Liars star Troain Bellisario are to become parents.
According to numerous reports, 32-year-old Troian is pregnant with their first child.
Rumours started circulating earlier this year when the actress was on holiday with her husband. Troian was photographed on the beach in Mykonos and fans couldn't help but notice her petite baby bump.
The actors have been together for nearly a decade, having first met on the set of the play Equivocation in 2009.
The parents-to-be tied the knot in December 2016. The star-studded affair took place near California's central coast, with Chris Pine, Lucy Hale, Brendan Hines and Ashley Benson amongst the guests.
Earlier this summer, Patrick told Entertainment Tonight that they had discussed growing their family: "We talk about it all the time, obviously, and when the time is right, the time will be right."
"You know, we're not going anywhere. Very much in love and excited for everything that comes next," he added.
The lovebirds have kept a relatively low profile since attending Prince Harry and Meghan Markle's wedding earlier this year. The Duchess of Sussex starred alongside Patrick Adams in hit TV show Suits for nearly six years.
We are thrilled for Troian and Patrick. What an exciting time for the Clara co-stars.