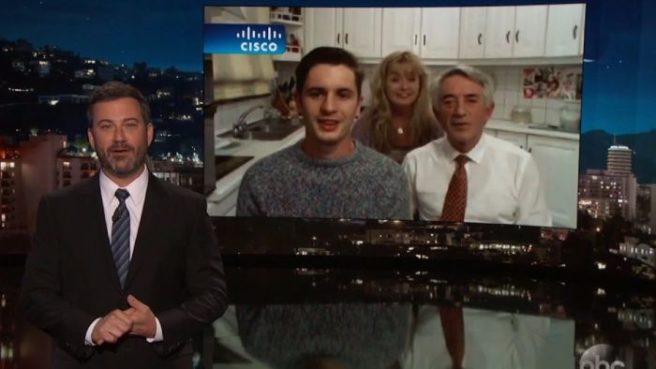 Unless you have been living under an internet-repellant rock, you will have seen the viral video of the Irish family attempting to get a bat out of their kitchen.
The video was posted to Facebook on Tuesday and has millions of views, as well as being widely covered by Irish and international press.
Derry, Tadhg and Maurine Fleming cemented themselves into the viral hall of fame with their antics in the video.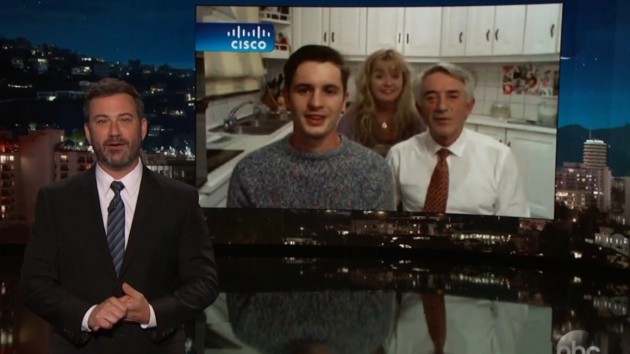 In the video, the family battle with a very frantic bat as it flies around their kitchen being a general nuisance.
Tadhg's ongoing commentary culminates as Derry attempts to catch the bat with a towel and the family dog Basil pees on the kitchen floor. Typical.
Now, the family are extending their 15 minutes of internet fame by being interviewed by iconic American presented and comedian Jimmy Kimmel on Jimmy Kimmel Live.
Jimmy invited the Fleming family, from county Kerry, onto the show to chat about their newfound viral fame, and they have a few more anecdotes up their sleeve.
'It's absolutely crazy' said Tadhg, of the reaction the public has had to the video.
Check it our for yourself here: