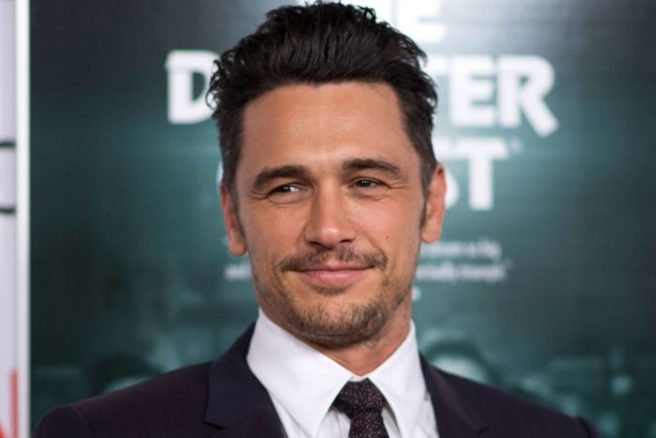 James Franco responds to multiple sexual harassment allegations
James Franco has spoken publicly for the first time following multiple allegations of sexual misconduct.
In recent weeks, a number of women have come forward claiming that the actor acted inappropriately towards them.
In a series of now deleted tweets, actress Ally Sheedy, who James directed in an Off Broadway production of The Long Shift, asked why the actor was even allowed to attend the Golden Globes ceremony, let alone win the Best Actor actor award for his performance in The Disaster Artist.
"James Franco just won. Please never ask me why I left the film/tv business," she wrote.
"Ok wait. Bye. Christian Slater and James Franco at a table on @goldenglobes #MeToo"
Finishing of the thread, Ally asked: "Why is a man hosting? Why is James Franco allowed in? Said too much. Nite love ya #goldenglobes." (sic)
Also speaking out against Franco was Violet Paley, who claimed that the 39-year-old actor had assaulted her in the back of a car and aksed her friend to come to his hotel room when she was just 17.
Cute #TIMESUP pin James Franco. Remember the time you pushed my head down in a car towards your exposed penis & that other time you told my friend to come to your hotel when she was 17? After you had already been caught doing that to a different 17 year old?

— Violet Paley (@VioletPaley) January 8, 2018
thank you for your support just to be clear I wasn't 17, I was an adult. There are a lot more details that will be out soon. Working with people to do it in the best, safest way

— Violet Paley (@VioletPaley) January 8, 2018
Violet followed with another tweet saying how James had called to offer her an "apology," though she did not accept.
A couple weeks ago, James offered me & a few other girls an overdue, annoyed, convenient phone "apology". I don't accept, but maybe some other people's lives would be made easier if he donated all of his earnings from "The Disaster Artist" to @RAINN01.

— Violet Paley (@VioletPaley) January 9, 2018
During an appearance on Tuesday's The Late Show with Stephen Colbert, James was asked to address the claims that had been made against him after he was heavily criticised for wearing a Time's Up pin in support of sexual harassment and assault awareness at the Golden Globe Awards.
"I haven't read them. I've heard about them," he told the host.
"I have no idea what I did to Ally Sheedy, I directed her in a play Off-Broadway. I had nothing but a great time with her, total respect for her. I have no idea why she was upset."
"She took the tweet down. I don't know. I can't speak for her, I don't know."
He went on to say how the allegations were not accurate, claiming that he prides himself on being able to take responsibility for his actions.
UPDATE: Actor James Franco has responded to sexual misconduct allegations against him on Late Night With Stephen Colbert

WATCH pic.twitter.com/zLcIln9aiy

— Phil Mphela (@PhilMphela) January 10, 2018
"The others… look, in my life, I pride myself on taking responsibility for things that I've done. I have to do that to maintain my well-being. I do it whenever I know that there is something wrong or needs to be changed, I make it a point to do it," the Oscar-nominated star said.
"The things that I heard that were on Twitter are not accurate, but I completely support people coming out and being able to have a voice because they didn't have a voice for so long," he continued.
"So I don't want to, you know, shut them down in any way. It's, I think, a good thing and I support it."
Adding: "They had a lot to say, and I'm here to listen and learn and change my perspective where it's off, and I'm completely willing and want to."