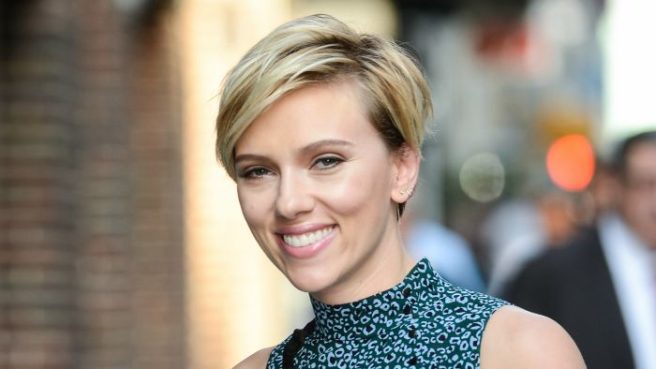 Hollywood's leading females were out in force yesterday as tens of thousands of women and men demonstrated in cities across the globe.
Returning for its second year, the Women's March began in 2017 in opposition to the newly elected Donald Trump.
Reproductive health and Trump's anti-abortion stance were just some of the issues being protested at this year's event, and while the tone of the demonstrations remained highly political, recent allegations of rampant sexual harassment in the entertainment industry were also a topic of discussion.
WOMEN'S MARCH: From New York City to Los Angeles and many cities in between, thousands of women and their supporters took to the streets Saturday, vowing to show up at the polls this year for midterm elections amid the government shutdown and outrage over Pres. Trump's agenda. pic.twitter.com/fFidoOMhb6

— World News Tonight (@ABCWorldNews) January 20, 2018
Speaking to crowds at the Women's March rally in Los Angeles, actress Scarlett Johansson gave a powerful speech on behalf of the Time's Up campaign – during which, she called out James Franco, who had claimed to be a supporter of the movement despite being accused of sexual misconduct by five different women.
"How could a person publicly stand by an organisation that helps to provide support for victims of sexual assault while privately preying on people who have no power?" she asked the crowd.
Adding: "I want my pin back, by the way," on reference to the Time's Up pin worn by Franco on the Golden Globes red carpet earlier this month.
#tsunamicup | Trending on CNN : "Gender equality can't just exist outside ourselves — it must exist within. We must take responsibility not just for our actions, but for ourselves." – Actress Scarlett Johansson speaks at the Women's March in Los Angeles … pic.twitter.com/1GnsskdFk0

— Daily News (@abcdenews) January 20, 2018
While she did not mention him by name, a representative for the star later confirmed to the Los Angeles Times that she was indeed referring to the Disaster Artist director.
James has denied all allegations of wrongdoing, claiming that he prides himself on being able to take responsibility for his actions.
Speaking on The Late Show with Stephen Colbert, the actor said the claims made against him were "not accurate" and said he completely supports "people coming out and being able to have a voice because they didn't have a voice for so long."