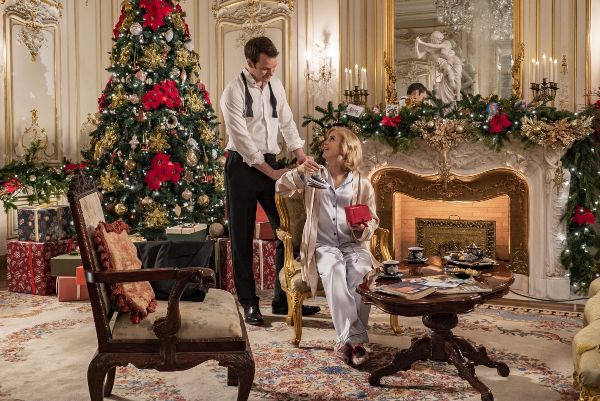 Christmas is getting closer and we are so ready to curl up by the fire and watch all of our favourite Christmas movies. We're talking Love Actually, Home Alone, The Holiday and of course, the Netflix original that stole our hearts with its cheesy storylines, magical castle and adorable love story.
We just can't get enough of the royals so when Netflix release A Christmas Prince a few years ago we were instantly addicted.
They are now releasing the THIRD movie in the franchise and we honestly couldn't be happier about it.
Don't judge us!
Netflix has finally released the trailer for A Christmas Prince: The Royal Baby and it's everything we wanted and more.
We just can't get enough of cheesy Christmas movies and this has the potential of becoming our new favourite.
A Christmas Prince: The Royal Baby premieres December 5.
The third installment of the festive film follows Amber and Richard as they prepare to have their first child together.
Amber has to try and mend a broken treaty, help find a stolen artefact before her baby is born.
Check out the full trailer below:
A Christmas Prince: The Royal Baby premieres December 5 and involves a broken treaty, a stolen artifact, and Amber trying to fix both before her baby is born. pic.twitter.com/7CdGQ4HNhq

— See What's Next (@seewhatsnext) November 20, 2019