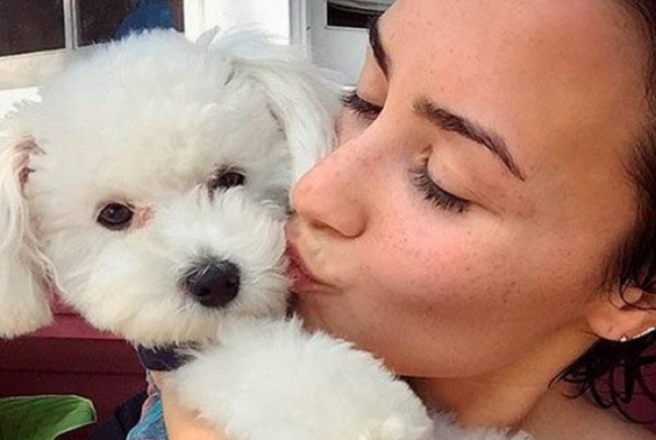 Demi Lovato's adorable pupper Buddy was tragically killed four years ago, after being attacked by coyotes, but the woofer hasn't left Demi's heart.
She has now decided to honour his memory with some new ink, which famed tattoo artist Dr Woo provided.
The Skyscraper singer got her second tattoo in a week, dedicating it to Buddy, who she shared with her ex-boyfriend Wilmer Valderrama.
On her Instagram stories, she showed off the new tattoo to her fans. It was drawn on her ankle, and features the late dog's fluffy white face and the words; "Buddy was here".
When Buddy passed away in 2015, the singer was left "absolutely heartbroken". She wrote a message to her Instagram, writing;
"We are absolutely heartbroken to be writing this but Wilmer and I are devastated to inform you that we lost our little angel Buddy last Sunday," Lovato wrote.
"He was taken from us way too soon in a tragic accident. And though I will never know why this had to happen, I do know that God only puts us through situations that we can handle so with that, together we are staying strong."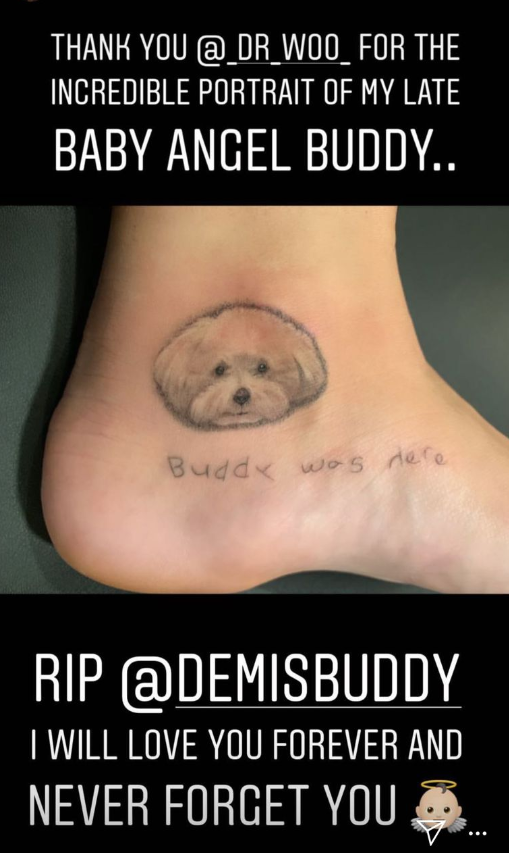 She continued: "We have incredible people around us and so much love and support which is holding us up in this time of need."
"Buddy was loved by so many people and as small as he was, he made a huge impact in our lives. He truly was human in a way and we were so blessed to have him in our lives," she finished, emotionally.
On Saturday, she got a small rose tattooed on her pointer finger, and it's beautiful.
She wrote a message thanking her talented tattoo artist;
"Thank you @_dr_woo_ for the incredible portrait of my late baby angel Buddy. RIP @DemisBuddy I will love you forever and never forget you."
Only days ago, the singer marked six months of sobriety after struggles with addiction with her rose tattoo, a meaningful gesture.
Tattoo artist @winterstone shared a photo on Instagram of Lovato's newest body art, writing; "You are a gem! Thanks for coming in!"
The rose is often used to symbolise new beginnings and hope, so it's definitely perfect for Demi. We heart it.