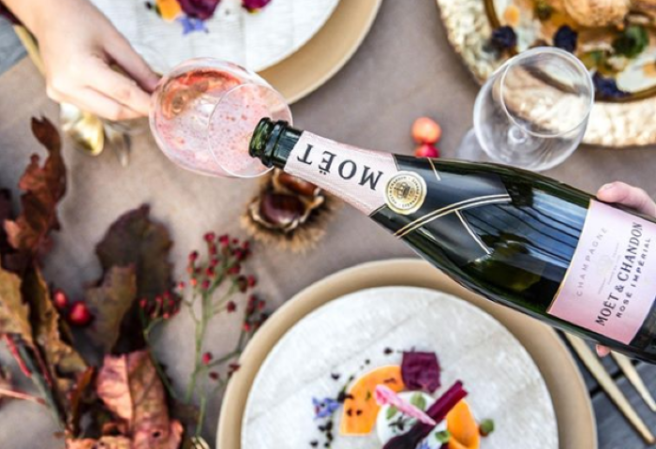 It's the time for celebration as graduation ceremonies are still on-going around the country, Christmas is on its way and we look forward to a New Year.
Moët has always been a key-part of our parties and they've now launched something that would make a very special event – that bit extra.
They're offering a personalised pop with a typed or handwritten message which is then transferred onto the bottle.
It's a gorgeous gift or a very special touch to your own magic moment.
Furthermore, personalisation is FREE for the Moët & Chandon Imperial range, from Mini (200ml) to Methuselah (6L) bottle.
Moët & Chandon has also unveils its holiday-season bottle designed in homage to the perennial refinement of the French "art of living" – and it's STUNNING.
The elegantly festive and highly symbolic limited-edition bottle is perfectly titled "Tribute to French Art-de-Vivre".
Take an enchanting journey and taste French excellence and swirl that glass like a true connoisseur this Christmas – g'wan gal.
If that doesn't tickle your champagne fancy, you can get an equally memorable moment this holiday season by gifting a limited edition Mini Moët & Chandon Cracker.
Available in Moët Brut and Rosé Impérial, each special gift set contains a Mini Moët 200ml with a crown, a riddle & confetti.
For all your Moët needs check out Brown Thomas who have all these exclusive treats.
This is definitely going on the Christmas list.