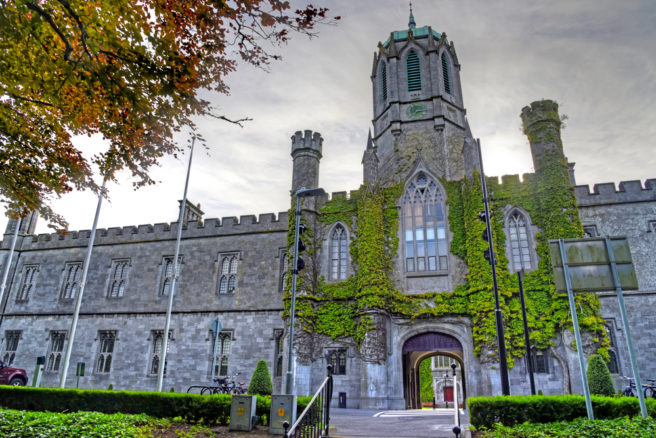 Hundreds of students have been left disappointed after NUIG announced it would reschedule today's planned graduation ceremony due to the effects of hurricane Ophelia.
"NUI Galway will be closed tomorrow Monday 16th October due to the arrival of Storm Ophelia," a post on the university's Facebook page read.
"In the interests of safety, staff and students are not expected to attend the University. A skeleton staff will be on campus during the morning to give advice and guidance to anyone not receiving this message. All conferring ceremonies which were scheduled for tomorrow will now take place on Saturday (21st October)."
The announcement came late yesterday evening, and while the safety of staff and students is the number one priority, many graduates have been left frustrated by the lack of notice.
One commented: "Lads this is disgraceful. People's families have travelled, money has been spent and now people will miss their family members graduating. You've made a massive mistake."
Another said: "This is an absolute joke. How am I meant to reschedule my plans with 5 days notice? I work on weekends and I mightn't even be able to attend my own grad. Absolute disgrace."
Family and friends of graduates had made arrangements months in advance with some even spending up to €500 on hotel rooms for the night.
"The timing of the cancellation of Monday's graduations is appalling. We were on route to Galway when you finally posted. Our hotel has advised they have to charge, almost €500 which could've been avoided at 24 hours notice, i.e before 4pm. We all knew about storm Ophelia before 4pm today."
As mentioned in the statement, a 'skeleton staff' will be on campus tomorrow morning to inform any students who may not have received the message overnight.
The University has apologised for the inconvenience caused and has said it expects business to resume as normal on Tuesday.