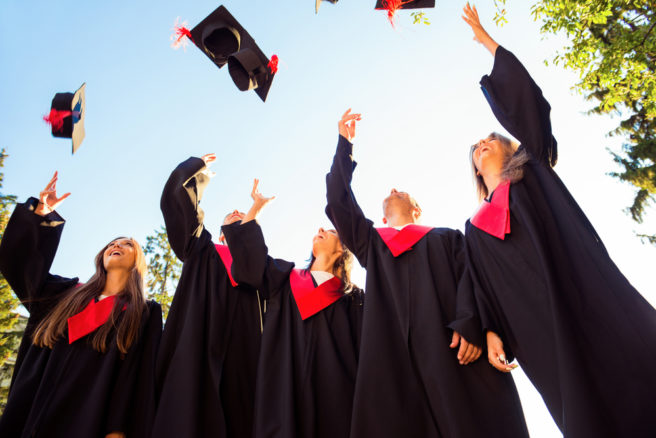 Belgian uni apologises for advising students to wear 'low-cut neckline'
A Belgian university has been forced to apologise after asking it's female students to wear ''low-cut'' tops to their graduation ceremony.
The medical faculty of the Free University of Brussels sent an email to graduates suggesting what they should wear to the event.
"From an aesthetic point of view it's preferable for the young women to wear a dress or a skirt along with a nice low-cut neckline, and the men a suit."
They added, "of course, ladies, this advice is not compulsory". – Gee, thanks.
A screen shot of the email was posted on an unofficial university Facebook page called ULB Confessions, where it was immediately inundated with comments from anger students.
One user wrote, ''is this a joke? They are graduates of medicine and everything that we're asking them is to show their chest?'', while another added, "Imagine if the ULB suggested that the male graduates wore a low-cut shirt. Preposterous."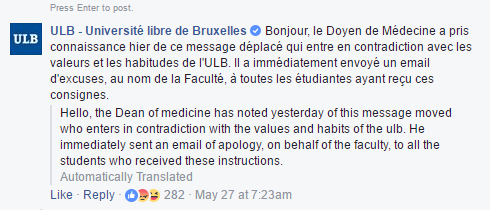 The university later responded saying, ''Hello, the Dean of medicine has noted yesterday of this message moved who enters in contradiction with the values and habits of the ulb. He immediately sent an email of apology, on behalf of the faculty, to all the students who received these instructions.''