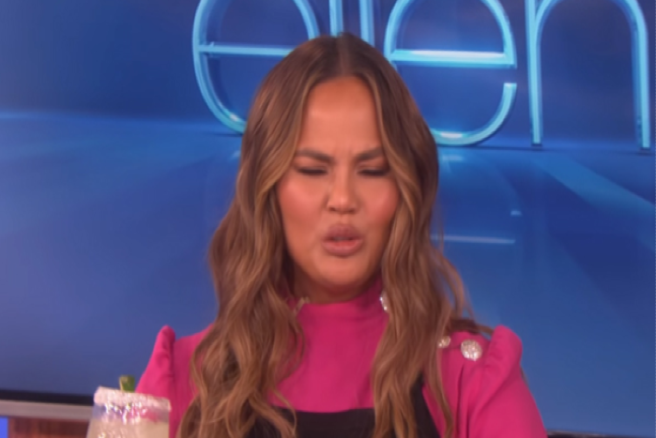 We all know and adore Chrissy Teigan; gorgeous model, hilarious social media darling, wife of John Legend and just all-round sound lady.
Teigan visited Ellen DeGeneres on The Ellen Show for a chat to discuss her new cookbook, Cravings 2, and the clapback queen discussed the topic of retouching in the modelling industry.
While some take issue with their hips, thighs or facial area, Teigan confessed that she has a major problem with showing her feet. Random…
I discovered a lot about @ChrissyTeigen while she was my co-host. For instance, she gets haircuts during commercial breaks, and she hates her feet. https://t.co/4IQeenCwes

— Ellen DeGeneres (@TheEllenShow) November 20, 2018
Chrissy claims that her feet are so ugly that she has written in her legal contract that they must be retouched or hidden in every photoshoot. This is the gospel truth, we swear.
After casually mentioning her hatred of bare feet, she was quick to cover up her toes while sitting in Ellen's infamous chair.
Chrissy laughed and said jokingly, "I have Asian jungle feet, like we're meant to climb trees." (Her mother is from Thailand, her dad is of Norwegian descent)
they're what john meant by "curves and edges" https://t.co/wUHhTA3NcV

— christine teigen (@chrissyteigen) November 20, 2018
Of course Ellen tried to get a good look at those notorious toes, but Chrissy slid off the couch and literally sat on her feet so nobody could have a viewing of them. Damn, we're intrigued now.
When asked how she could pull off this contract clause in various shoots, such as swimsuit campaigns, the media personality explained:
"I used to have it in my Sports Illustrated contract: no feet," she said. "I would bury them in the sand."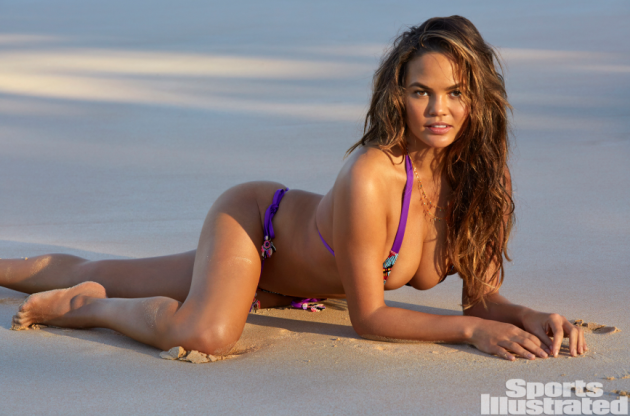 Now, we have obviously had to google 'Chrissy Teigan feet', because we had to see this. Her feet were, dare we say it, GLOWING.
Teigan admitted that she has to wear open-toed shoes to red carpet events and other major media ceremonies, but we have no clue why she's insecure about her feet. They're prettier than our future.
Keep slayin' Chrissy, your down-to-earth vibe is keeping us alive.
Feature image: Instagram/@perezhilton