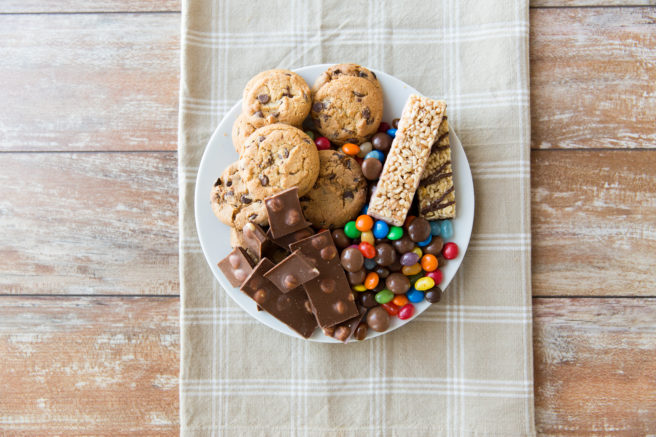 Eat more when you're wrecked? Science says you're totally normal
If a woeful night's sleep results in a whopper binge, you're not alone.
Nothing brings on those pesky sugar cravings quite like a bad night's sleep, and it's a habit we could all afford to lose.
And, as usual, science is here to give us a helping hand.
A recent study published by The Feinbery School of Medicine at Northwestern University in Chicago investigated the relationship between sleep deprivation and the brain's sensitivity to food smells – and the results were interesting.
According to Science News, the sleep-deprived participants underwent MRI scans while being exposed to some unhealthy (but delicious) food smells such as chips and cinnamon rolls as well as non-food smells like fir trees.
Several weeks later, the experiment was repeated, however this time the participants had had a full eight hours of sleep.
So, here's the science bit.
Study co-author Sarabhi Bhutani explains that when the participants were operating on just four hours of sleep, food smells prompted greater activity in the piriform cortex and the orbitofrontal cortex (the parts of the brain that recognise smells) than when they had a restful night's sleep.
This difference in brain activity was not noted in response to non-food smells, leading researchers to believe there is a direct link between over-tiredness and excessive consumption.
So basically, get your beauty sleep and you'll eat better too, it's win-win!