It's that time of year when the hot spring looks from the runway will start hitting the high street (and your wallet!)
However, the fashion gods and trendsetters don't always get it right…
Fashion is meant to be fun but, every so often, a trend pops up that's just weird, unwearable or bizarre.
The jury is out on these five new S/S '17 trends…let us know what you think!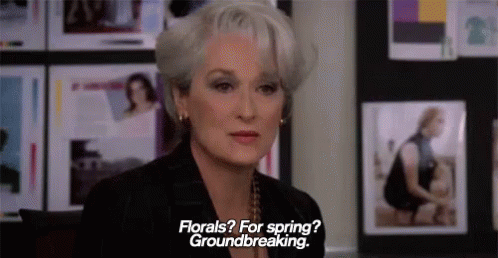 1. The corset belt
These look amazing on Kylie Jenner and co., but can a mere mortal wear them?
They kind of remind us of 2008, and that's never a good thing…
2. Off-the-shoulder bomber jacket
Off-the-shoulder tops: cute; bardot dresses: even cuter.
Off-the-shoulder bomber jackets, though?! More than slightly impractical, and they make us feel uncomfortable just looking at them.
Sure you'd catch your death in that!
3. Ginormous earrings
These bring new meaning to the phrase "Girl, hold my earrings!"
Even Beyoncé wouldn't go in for these, and she's fond of a chandelier or two…
4. Juicy Couture leisurewear
No, we can't return to that pre-recession life. Diamanté tracksuits will never, ever be "retro".
Thanks for nothing, Kylie. This is not "juicy", this is very bad…
5. Ruffles on jeans
Frills and ruffles are everywhere this year, but we think they look best on sleeves, shoulders and dainty dresses.
Jeans with ruffles give us nightmares; let's leave them to the seven-year-olds.