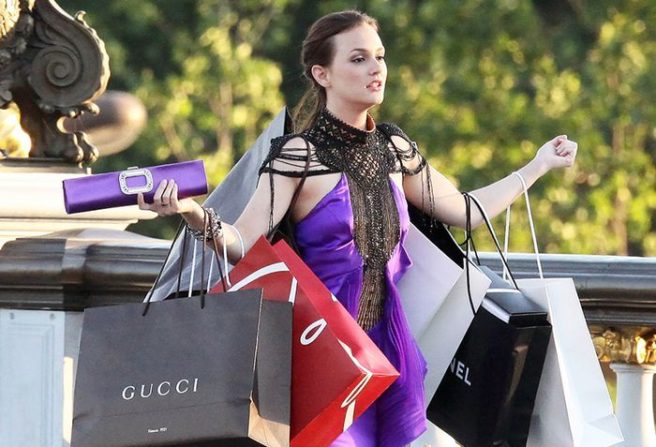 Updated with more codes and offers Friday at 12 noon
BEAUTY & SKINCARE
Arnotts – up to 20% off nearly everything here
AYU Make-Up – 20% off all its premium gift and make up brush sets this Black Friday here
Beauty Bay – up to 50 % off on selected items online here
Boots – Black Friday deals online and in-store with up to 50% off – prices as marked at checkout here
BPerfect Cosmetics – up to 50% discount applied automatically at checkout here
Brown Thomas – save up to 20% off almost everything – discount at checkout here
Celtic Wind Skincare – 25% off Site Wide with code CWBF25 here
Charlotte Tilbury – up to 30% off plus free gift whilst stock lasts here
Clarins – 15% discount off all products on Clarins.ie – applied on site without code here
Cloud10 Beauty – Up to 30% off online here
CND Products – 3 for 2 on selected CND products here
Codex Beauty – €65.00+ orders receive €15.00 off or €130.00+ orders receive €30.00 off or €195.00+ orders receive €45.00 off here
Cosmetics Online – 25% off all products, free gift with every order and free shipping with orders over €20 – use code MMBF25 here
Debenhams – up to 50% off online here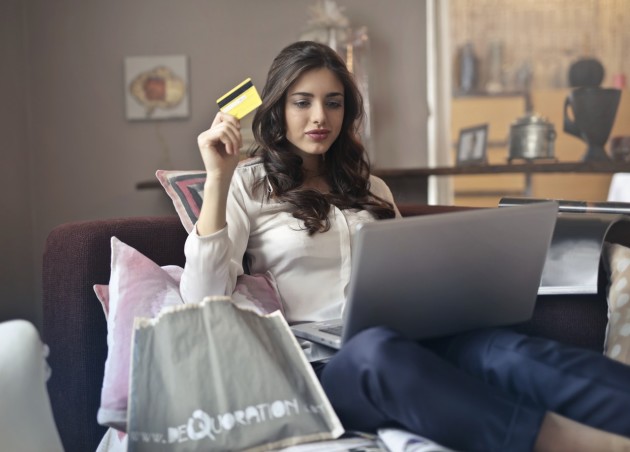 Dermalogica – Online exclusive 20% off selected bestsellers. Also black Friday free gifts – spend €80 get 3 trial sizes or spend €120 get 6 trial sizes or spend €200 get 10 trial sizes here
Fuschia – 30% off all products instore and online here
Grande Cosmetics – 10% off all products and gift sets using code BBB19 here
Inglot – up to 50% off Inglot products. Free gift worth over €70 when you spend €60 here
Joanne Woods The Beauty Specialists – Offers available in store here
Juliette Armand Skincare – 10% off all products and gift sets using code BBB19 here
Kinvara – 20% off selected products plus free hand cream & free shipping on orders over €50 between Friday the 29th and Monday the 2nd December here
L'Occitane – 20% off full size products online – some exclusions apply here
McCauleys – 15% off on all fragrances, 10% off on all cameras, and 50% on electric toothbrushes for Black Friday weekend here
Meaghers Pharmacy – up to 65% off beauty, skincare and tan here
Perfume Shop – up to 20% off here
Nuxe – gift set only €19.00 includes 30ml Huile Prodigieuse, 30ml Reve de Miel Hand and Nail, Cream, 15ml Crème Fraiche 48hr Moisturising Cream, 15g Reve de Miel Ultra Nourishing Lip Balm. Available from McAuleys Pharmacy here
Sharleen Collins Cosmetics – 50% off Brush Sets with code BLACKFRIDAY here
Superdrug – 3 for 2 and up to 60% off here
The Clutter Box.ie – 25% discount off here
The Loop – Up to 30% off selected fragrances & beauty this Black Friday here
The Skin Nerd – very special bundle deals here and 50% off Advanced Nutrition Programme Skin Youth Biome, 40% off Murad Rapid Age Spot Correcting Serum, 30% off Yon-Ka Spritz PS/PNG, 20% off Sculpted Beauty Base, 10% off Pestle & Mortar Pure Hyaluronic Serum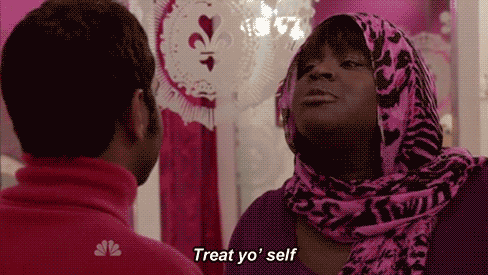 HAIR
Beauty Works – 10% off all products here
InStyler – Discounts available site wide and Free Delivery here
LanaiBLO – €10 off & Free Shipping while stocks last from Thursday the 28th at 7pm here
Peter Mark – up to €30 off, some exclusions apply here
TAN
Bellamianta Luxury Tan – 50% off site wide with the code BLACKFRIDAY here
Bondi Sands – 30% off all products here
BPerfect Cosmetics – 30% off 10 Second Tanning range – mousse and liquid. Discount applied at checkout here
Dripping Gold – black Friday discounts online here
Iconic Bronze Tan – Half Price Sale on site with the code BLACKFRIDAY here
BEAUTY SALON
Poppies Hair & Beauty Salon – buy 1 service get 1 service free offer here
Up to My Eyes – 10% off Environ Christmas Gift Sets and vouchers bought on the day will entitle the purchaser to another voucher of 20% of the value paid here
The Buff Day Spa – stock up on your gift vouchers for the most luxurious spa treatments and save 20% off all purchases including Dermalogica, Image and Voya products. Buy vouchers and products in store or order vouchers online here
South William Clinic & Spa – discounted gift vouchers such as €200 Gift Voucher only €99 or €500 Gift Voucher only €279. Loads of other offers with genuine discounts here
Sugar Coated & Sugar Daddy – all vouchers in-store will be 20% off here
FASHION
Freddy Jeans – up to 40% off here
Victoria's Secret – free tote bag with purchase over €85 use code BFTOTEVS or free Victoria Secrets blanket with purchase over €165 use code VSCOMBO here
Pink – buy 1 get 1 free use code BUY1GET1 here
TopShop – 25% off everything online here
H&M – up to 70% off here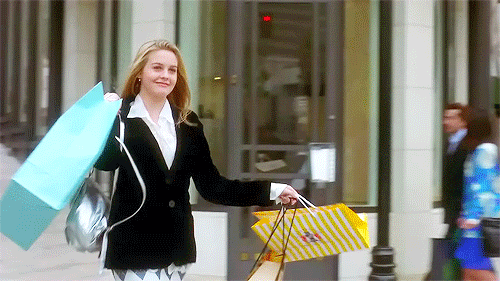 Sports Direct – various offers up to 90% off here
ASOS – up to 70% off here
Pretty Little Thing – up to 60% off here
Superdry – up to 30% off selected products here
Schuh – save up to 80% on selected items here
Hollister – up to 50% off selected items here
Diesel – up to 30% off selected items here
River Island – 20% off spend of €75 or more site wide use code 20OFF here
Oh Polly – up to 50% off here
Trespass – up to 50% off here
Regatta – up to 50% off everything here
River Island – offering up to 50 % off here
Newbridge Silverware – up to 25% off on selected items here
Carraig Donn – 20% off nearly everything here
Golden Spiderweb – up to 25% off here
Heatons – up to 20% off online here
Littlewoods Ireland – up to 40% Off Clothing & Footwear here
McElhinneys – up to 50% off selected designer and boutique brands here
The Sweatershop – 30% off everything online and up to 40% off selected items here
JEWELLERY
Accessorize – 20% off everything here
Fields – up to 20% on nearly everything here
Mairead DeBláca Jewellery – 40% off entire orders code BlackFriday19 here
My Shining Armour – up to 50% off here
MEN'S WEAR
Jack and Jones – up to 40% off selected items here
Michael Barrie Tailors – 20% off in-store here
T.M. Lewin – Save up to 50% off men's casualwear with delivery available to Ireland here
CHILDREN'S CLOTHING AND ACCESSORIES
Claire's Accessories – buy 1 get 1 free online, up to 25% off online or buy 3 get 3 free in-store only – more info here
Discovery Playtime – 20% off all sensory light tables on site. Includes FREE delivery. Discount applied automatically at checkout. Available on Black Friday only here
Giddy Studios – Elf – Official Elf and Book Set €10 just here
Mothercare – Starting on Monday the 25th November, up to 50% off for the Black Friday event, through to Cyber Monday on Clothes, Nursery, Travel and Accessories here
FOOTWEAR
Adidas – up to 65% off here
Clarks – 25% off online and in-store here
Elverys – Buy 1, Get 1 Half-Price on nearly everything with over 10,000 products to mix and match from here
Footlocker – up to 20% off selected items here
Sketchers – up to 30% off online only here
ADVENTURES
Arctic Adventures – Save up to 50% on selected day tours and 25% off selected multi-day tours on Black Friday here
Camino Ways – €25 OFF per person for any new bookings between the 22nd of November and the 29th of November. When you book trips for 2020, you save 10% here
GoCampers – Save 10% on bookings using discount code 'Blackfriday' here
HOTELS
Ballsbridge Hotel – Get 20% off on room bookings from December until March 2020 here
O'Callaghan Collection – Up to 40% off hotels stays in The Alex, The Green, The Mont, The Davenport, The Eliott for stays from November 28th to Spring 2020.
The Devlin – save 15% on 1 night stay or save 20% on two night stay (both offers include complimentary breakfast, late check out and complimentary Winter warmer cocktail at Isabelle's or The Grayson's winter terraces) here. One night stay with Stella Cinema tickets and popcorn along with breakfast, late check out and complimentary drink on arrival just €85pps here
The Marker Hotel – rooms reduced to €199 per night when you book between the 28th of November and 6th of December. Get early sale access on the 26th of November when you sign up to The Marker Newsletter.
The Morrison Hotel – situated on Dublin's Ormond Quay, is offering a range of Black Friday/Cyber Monday offers such as 10% off all vouchers, complimentary bottle of house wine to share with Morrison Grill A La Carte menu – check out www.MorrisonHotel.ie for more details.
DAYS OUT AND BIRTHDAY PARTIES
Dublin Zoo – 50% discount on adult tickets bought in person at the zoo
Kidspace Indoor Playcentre Rathcoole and Rathfarnham – 10% off birthday parties in Kidspace Rathcoole and Kidspace Rathfarnham when booked from Friday 29th – Monday 2 Dec using the code black10. The party can take place any time, it just needs to be booked during this window to avail of the discount www.kidspace.ie
Guinness Storehouse – Half-price general entry adult tickets for visits between the 1st of December 2019 and 29th of February 2020 on Black Friday only. Click here
Odeon Cinemas – sign-up to Odeon Limitless before December 2nd you will also receive a €30 Amazon Gift card, purchase here
Tayto Park – €50 off ALL Season Passes and 25% off ALL day tickets this Black Friday purchase online from www.TaytoPark.ie
The Helix Christmas Pantomime The Three Musketeers – €15 tickets for January 17th performance at 7pm using code blackfriday19 on www.thehelix.ie or call 01 700 7000 and quote the code.
The Teeling Whiskey Distillery – get 2 for 1 on the Teeling, Trinity and Distillery Select tours – a saving of up to €30! Simply book online using the code BFTWD2FOR1 anytime on Friday, 29th November for the tour of your choice. Click here
HEALTH FOOD STORES
The Health Store – Save 20% off sitewide on health and wellness products from November 28th to the 30th using the discount code 'blackfriday' at checkout here
Holland & Barrett – up to 50% off selected items and 10% off when you spend €45 here
ELECTRICAL & MOBILE
D.I.D – Huge discounts here
Tesco Mobile – various offers online including iPhone 8 FREE with 20GB data and 2,000 calls and texts for just €40 / month. New Samsung Galaxy A10 only €99.99 for prepay customers. Top-up by €15 and get 15GB data, unlimited* any network minutes PLUS €5 credit here
Camera Centre – special offers online here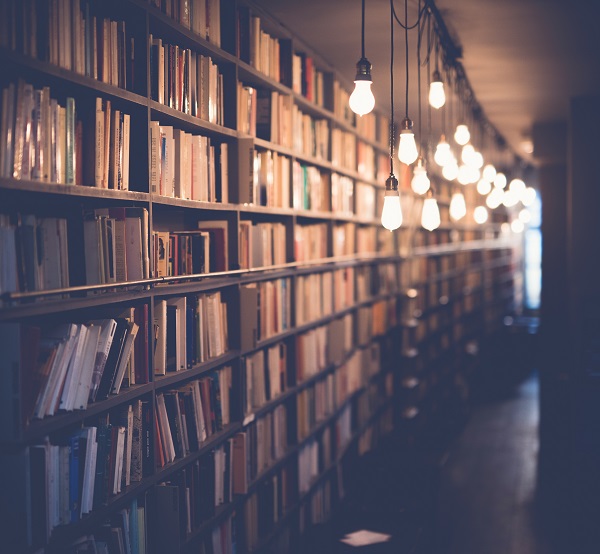 BOOKS AND STATIONERY
Easons – up to 30% off nearly everything here
PETS
Pet Stop – 3 for 2 Black Friday offers on Christmas treats for your furry friend here
WINE
O'Briens Wine – Over 200 Festive Wines are on sale at O'Brien's for Black Friday. Irish Whiskeys from €19.95, Gins from €19.95, and Vodka from €18.95 here
GAMING
Easons – 30% off games use code BLACK here
Game Stop – various offers here
GYM
Aura Leisure – Save up to 20% off 3 Month's Membership at selected locations here
ART
Chris O'Hara – €50 added to every €200 voucher here
GIFTS
The Kilkenny Shop – minimum 10% off all Irish brands and up to 50% off select brands in-store and online here
Carroll's Irish Gifts – offering up to 70% off selected items here
——————————————–
E&EO
Disclaimer: whilst great care has been taken to create this list, it's a fast-moving world of retail so offers will change, expire and run out. Do your own research before purchasing – this content is intended to be used for informational purposes only. Independently research and verify all offers before purchase after reading information on this website.