Westlife have just released a brand new single called Hello My Love, and naturally fans have damn near lost their sanity over it.
The boyband are set to release their first album since 2010's Gravity, and The Twenty Tour is already the group's fastest selling tour of all time.
Mark, Shane, Nicky and Kian will play massive Croke Park dates in July, which has fans ecstatic in expectation.
An INSANE 400,000 tickets were sold in just 48 hours, so you can bet on their new single being played on the radio pretty much 24 hours a day from now on.
It's out now! #HelloMyLove https://t.co/z6qplvCz9s pic.twitter.com/DxtZF5cExL

— Westlife (@westlifemusic) January 10, 2019
Their new tune, Hello My Love, was written by renowned pop hitmakers Ed Sheeran and Steve Mac, so it's bound to be a successful chart-topper.
However, one perceptive Twitter user named Aifric noticed the peculiar lyrics about hair which are featured in the song, and now we're confused.
In case you've been living under a sizeable rock and have missed the furore, the semi-romantic lyrics are;
"'Cause you could have someone without a belly or a temper, perfect teeth, hair growing where's meant to…"
Hair growing where it's meant to?
The lyrics to the new Westlife song are… grim. pic.twitter.com/sAgO4ACOPe

— Aifric (@aifreckle) January 10, 2019
Aifric commented; "the lyrics to the new Westlife song are…grim," pointing out the strangeness of body hair being featured in a supposed love song.
What exactly is the definition of 'hair growing where it's meant to'? We're fairly sure that all hair grows where it's meant to, it's called EVOLUTION lads. Look it up.
We genuinely hadn't noticed the lyrics, we were too busy blasting the tune and wrangling randomers online to try and get a Croke Park ticket, but now we're investigating the song for science purposes only.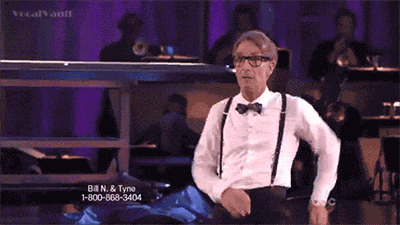 *Strokes beard thoughfully*
Seeing as we're an extremely balanced source, we decided to search for other Westlife fans (or foes) who have expressed opinions on the lyrics.
One Twitter user @ghoulenaloops, wrote that the lyrics go straight to the heart, proclaiming; "That's LOVE'. Alright then, if you say so.
Suddenly, my teen years are back and I never thought I'd hear a new Westlife single ever again

'Cause you could have someone without a belly or a temper
Perfect teeth, hair growing where's meant to… <-These lyrics: straight to the That's LOVE!https://t.co/DtaXGH3cBG

—@ghoulenaloops) January 11, 2019
Some fans don't have any issue with the lyrcs, it seems. Maybe the boys meant it in a 'this girl is far too good for me' way?
After all, the chorus suggests that the writer of the song emphasises that his lady is so perfect, that he's punching far above his weight.
"Hello, my love, I've been searching for someone like you for most of my life, happiness ain't a thing I'm used to. You could have fallen hard for anyone, plenty of fish in the sea…
For all of time, now I know, It's just my angel and me."
The boyband essentially specialise in ballads and pop songs revolving around a (female) love interest, but this tune kind of implies that the lad is insecure AF.
Twitter had some more…interesting… reactions, mainly from fans who choose to ignore the eccentric lyrics out of sheer dedication to the band.
Westlife fans knowing the new single's lyric would have some hair and teeth contained but still believe that it will be great pic.twitter.com/ZEXb3xrjgE

— (@Hecto_Negative) January 9, 2019
Others hilariously commented on the fact that any decent assumptions which were made about the physique of the Westlife lads were being steadily shattered;
Love love #Westlife new song… however 'hair growing where it's ment to' what is that lyric all about ruining illusions about @ShaneFilan perfect body!!!

— @wendybird1) January 10, 2019
@Wendybird1 wrote that the lyric is, heaven forbid, ruining illusions about Shane Filan's 'perfect body'. The poor woman must be devastated.
Another fan with a 'wee soft spot' for the musical foursome commented that the lads are…*gasp* 'SCRAPING THE BARREL with these lyrics. Ouch, that one hurt.
will always have a wee soft spot for westlife but sweet jesus they're really scrapping the barrel with these lyrics to #hellomylove

HAIR GROWING WHERE IT'S MEANT TO pic.twitter.com/xYWG2lYXeB

— Tracey Mc Keon (@traceymckeon) January 10, 2019
Typically, society tells men that hair growing in the 'wrong' place translates to back hair, nostril hair and even hair sprouting out of ears.
If we fight back against the patriarchy controlling women's body hair (anyone who has experienced a Hollywood wax knows the PAIN), shouldn't we encourage men to embrace their bodies in their natural state?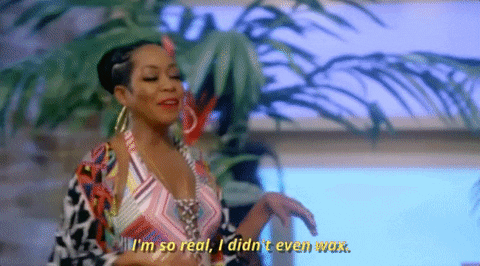 Society shouldn't have any say in an individual's body and its preference of hair, but perhaps Westlife like a bit of male grooming?
Manscaping has become a major trend for men in recent years, which is essentially the equivalent of a bikini wax.
However, some ladies love a hairier man. Everyone has their own styles and preferences, who are we to define them?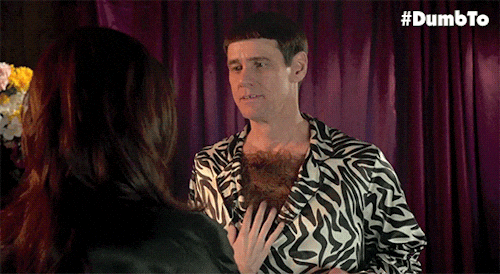 What are your thoughts on the lyrics, innocent male insecurity or just plain body-shaming?
Give us your receipts, our scientific investigation on the mane matter rages on…