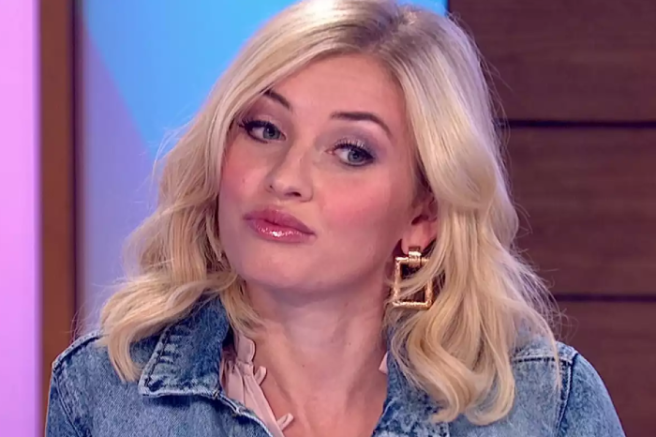 Amt Hart has slammed Maura Higgins for attempting to pressure Curtis Pritchard into having sex with her on TV.
The ex Love Island star left the villa after being dumped by the professional ballroom dancer, and can't stand watching him on the show ever since.
The 27-year-old has spoken out against Maura after Curtis rejected her advances in bed, leaving the Longford lass dissatisfied without any fun.
The Irish grid girl complained to the girls afterwards that she wasn't getting any orgasms from Curtis, who said he'd been too tired for sex.
Amy, his former 'half-girlfriend' who he embarrassed on live TV, has jumped to his defence and said he'd always vowed not to have sex in the villa.
Speaking to The Sun Online at Kisstory in London, she said: "If she's waited that long she can wait a couple of days more I think."
I adore Maura but if it were the other way around and curtis was complaining saying "is it too much to ask for" imagine the outrage? If you don't want sex you don't want sex! #loveisland

— (@saralinnfrazer_) July 25, 2019
She continued;
"We're all different people in that villa and if that's what she wanted to ask him, well that is fine, she has been going on about how frustrated she is the whole time she has been in there. But there's only a couple more days to go."
Many have speculated that Curtis won't go all the way on TV so that he can score a job on Strictly Come Dancing.
It was reported that he will not be returning to Dancing With The Stars Ireland, and will appear as a guest judge on Drag Race UK.
The 23-year-old dancer was the subject of cruel headlines this week after he was rumoured to have requested new clothes as he can no longer fit into any of his original outfits.
Speaking to the Daily Star, a source said: "He had to ask for some new ones because he is struggling to fit into them now.
"Curtis normally burns off a lot of calories because he's a professional dancer, but obviously in the villa he's not been training."
That doesn't seem like anybody's damn business, plus how can anyone know his sizing when he's in an isolated villa?
Feature image: ITV/REX