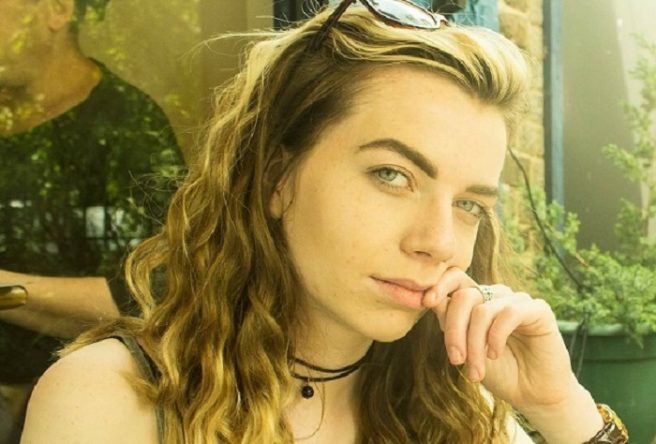 The tender age of just 19, Molly Keane is already an accomplished internationally-known photographer.
The Donegal native was sitting studying for her leaving cert when she got a call that would set her career in motion. She was one of 12 contestants selected for the Sky Arts Master of Photography competition.
"When I applied I thought I didn't have a hope. To be picked out of 10,000 entries from across Europe was amazing. I moved to Rome to take part, it was a bit mad- I even missed my mocks!
"It was an absolutely amazing experience."
Thanks to the publicity and recognition from the competition, Molly was able to move to Dublin last summer to begin her career as a professional photographer. She now works with portraits, live music and conceptual photos.
As a young Irish woman, it was inevitable that she would get involved with the campaign to repeal the Eighth.
"I've always been pro-choice. It might not be for me personally but I would never take that choice away from another woman. Having children is a personal choice, and not one that I'd ever make for another woman. The eighth amendment makes getting help during crises pregnancies a lot hard than it needs to be."
Using her photography skills to encourage "difficult conversations", she gathered inspiration from the well-know photo-blog, Humans of New York.
"I've always loved the idea of Humans of New York. Putting faces and words to big issues really personalises them. I wanted to do my bit with photography and social media to promote the Yes vote."
As part of the series, Molly has photographed an "eclectic" mix of people, from men, to grandparents, to young mothers and people with disabilities. She also snapped big-name Irish celebrities such as Jack Gleeson, director Lenny Abrahamson and musicians May Kay from Le Galaxie and Faye O'Rourke of Little Green Cars.
"There are so many different reasons to vote yes. That's why I made a specific effort to photograph people from all different ages and genders. No two women are the same, and neither are their reasons for wanting repeal."
But perhaps the most compelling portrait she's captured was her first, of her own mother.
"When the repeal debate first started, mum wasn't really sure about repealing. After lots and lots of difficult conversations I could start to see where she was coming from. She had never experienced a crises pregnancy; myself and my brothers had been planned and wanted. She never had any difficulties during pregnancy that so many women have. She realised that she came from a privileged position. Eventually we came to a level of understanding, she's the first portrait I captured for the series."
In the run up to the most divisive vote in Ireland's recent history, it can be all too easy to forget the real people affected by the eighth amendment. Molly's fabulous portraits remind us to humanise the debate. Take a look at some of our favourites here:
"Although personally, abortion is never something I would choose for myself, I am very pro-choice because I understand that even if you are against abortion, it's going to happen. Anyone with half a brain can see the impact it has on women; the awful effect the 8th amendment has and the trauma and shame it creates in this country"- Elena
"The 8th should never have been put in our constitution. It makes Irish women less safe and less free, and blocks progress towards laws based on rationality and compassion rather than superstition and the impulse to control"- Lenny Abrahamson. Director of Room, Frank, What Richard Did and Garage.
"It's often assumed that disabled people are inherently anti-choice. People with disabilities are being used as an argument against repealing the 8th. I'm pro-choice because people should have the freedom to make their own decision. There's a lot of work that needs to be done as far as respecting people with intellectual and physical disabilities, and I don't see the anti-choice side offering any of that.
"Young girls with intellectual disabilities who have been abused can't access abortions here and have been forced to carry a child to term. I do think that there's a lack of respect towards people with disabilities from the pro-life side. We're being used as props in this referendum.
"People need proper access to reproductive health around their disability. At the end of the day, it's sick, poor and disabled women who suffer most under the 8th.
"The most sensible thing to do is to trust women, because there are so many complicated issues when it comes to healthcare. It's a doctors job to help people and save peoples lives but the 8th amendment handcuffs them. The burden of the 8th falls on marginalised people, including women with disabilities often. I really hope that Ireland stands up and votes for Repeal, it's long overdue"- Ferdia
"I think in this day and age every woman should have the right to decide what they do with their own body"- Peggy
Follow Humans of Repeal here!