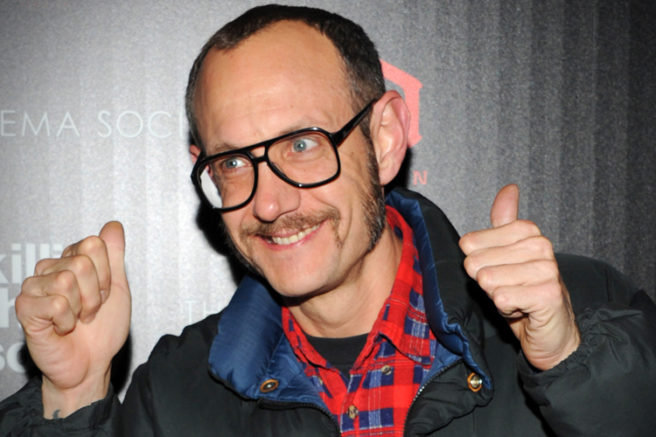 Renowned photographer, Terry Richardson, has reportedly been dropped by a number of leading fashion magazines amid allegations of inappropriate behaviour on set.
The 52-year-old is known for his sexually explicit imagery and has been accused of sexual harassment in the past – though he has continually denied the these allegations.
A recent article published in The Sunday Times posed the question; "Why is Terry Richardson still feted by fashionistas?," and argued that the fashion industry should take a stand against the accused, just like women in Hollywood have done against producer, Harvey Weinstein.
And now, according to The Telegraph, executive president and chief operating officer of Conde Nast International, James Woolhouse, has called on the presidents' of magazines including Vogue, GQ, Glamour and Vanity Fair, to cancel any work they had planned with the photographer.
The email, reportedly sent on Monday morning, read: "I am writing to you on an important matter. Condé Nast would like to no longer work with the photographer Terry Richardson."
"Please could you confirm that this policy will be actioned in your market effective immediately. Thank you for your support in this matter."
The father-of-three has worked with many high-profile stars including Beyoncé, Rhianna and Lady Gaga, and has directed a number of music videos including Miley Cyrus' Wrecking Ball.
Terry previously adressed the claims made against him in a 2014 Huffington Post article, saying: "I collaborated with consenting adult women who were fully aware of the nature of the work, and as is typical with any project, everyone signed releases.
"I have never used an offer of work or a threat of rebuke to coerce someone into something that they did not want to do."
Both Terry and Conde Nast International are yet to issue statements about the reported dismissal.