From Rihanna to Kristen Stewart: the stars the paps love… and hate
The internet is evidently a constant source of celebrity: bolstered by the likes of Instagram and Snapchat, we all now have a wealth of famous faces at our finger-tips.
But access to big names is a notoriously mixed bag.
Who would have thought, for example, that Rihanna and Beyonce are so happy to be photographed, while Blake Lively is somewhat more aloof?
That's not all that Big Apple-based paparazzo Miles Diggs, who runs 247Paps.TV with his business partner, Cesar Peña, revealed in conversation with the New York Post.
In fact, he laid bare the celebs that he and his ilk love to snap… and the ones they definitely don't…
The stars paps love:
1) Taylor Swift: "The smartest businesswoman in the business." Her bodyguards arrange all the paps in a line outside her front door so everyone gets a clear shot when she enters and exits in immaculate outfits. "If you don't get eye contact, your camera wasn't working."
2) Kim Kardashian: "She's top of the food chain," with even nonexclusive shots of Mrs West worth $300 to $1,000. Plus, she gets a majority cut of exclusive photos she sets up with photo agencies. "She's trying to coach [half-sister] Kylie to give up photos more because the family needs somebody out there while she's on maternity leave."
3) Nicki Minaj: "When she's feeling herself, she's going to walk out and walk real slow, almost do a pose like a red carpet on the middle of the sidewalk." Shots of Minaj wearing colored wigs and cartoon-style outfits are easier to sell.
4) Rihanna: A favorite. Friendly, always impeccably dressed and down to earth. She hangs out at restaurants and bars without security, and often into the wee hours. "She's an eight-hour wait waiting to happen."
5) Beyoncé: "She's great if she wants to be shot and bad if she doesn't." Her bodyguard is known for having the longest arms around, perfect for blocking a shot Bey doesn't want.
…And those they don't:
1) Leonardo DiCaprio: "He hates being a celebrity." He hides his face behind umbrellas or under beanies, berets, beards and sunglasses.
2) Scarlett Johansson: "She's like a female Leo . . . She's one of the best at spotting paparazzi. Her hand goes up, and she puts scarves in front of her."
3) Alec Baldwin: The notoriously prickly actor has attacked and insulted paparazzi before, but Diggs and Peña say it always seems linked to an upcoming film, play or wedding. "Everything is timely with him. He's a very calculating guy."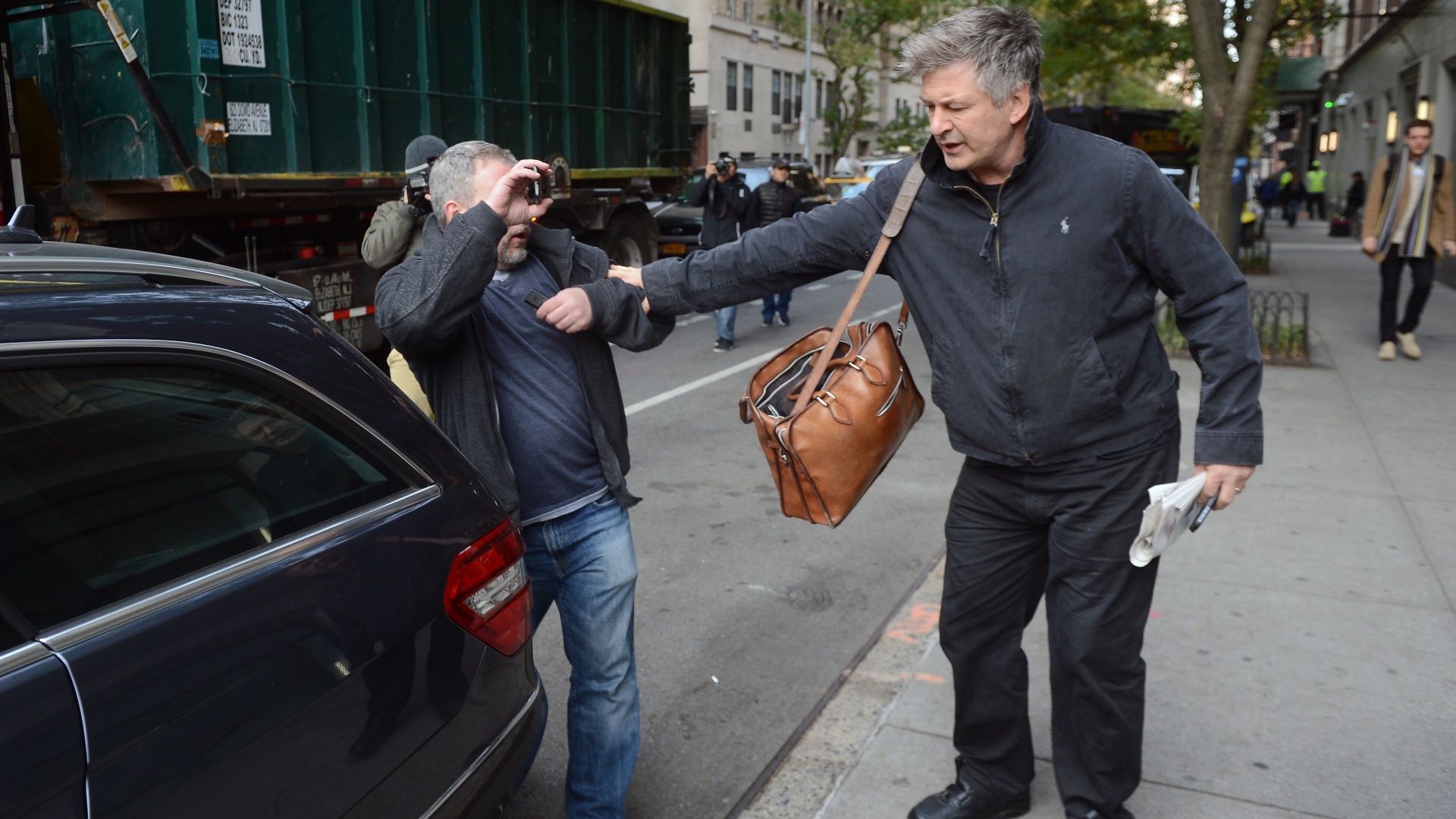 4) Kristen Stewart: Used to bolt when cameras were near. "I've never seen a human being run as fast as Kristen Stewart." But she wasn't fast enough to escape the shot of her making out with married director Rupert Sanders, which ruined her relationship with Robert Pattinson (not to mention his marriage to Liberty Ross). She now has a publicist and is more willing to be photographed.
5) Blake Lively: "She pretends to be a sweetheart," but Mrs Ryan Reynolds is notoriously hard to find, and if she knows a pap has snapped her, she'll arrange her own photos and release them for free.