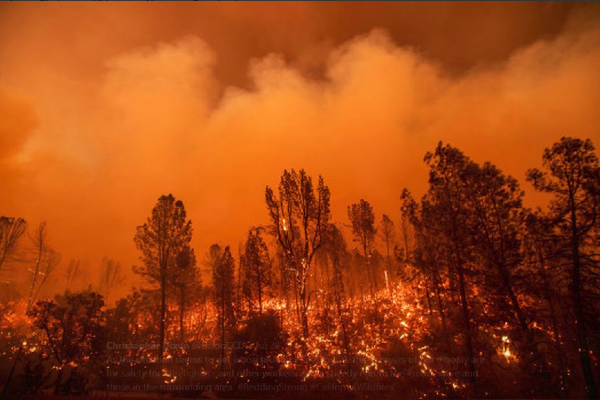 Catastrophic wildfires have been blazing across Northern California, forcing people from their homes.
Thousands of civilians have been devastated by the fires' rapid advancement and many have barely escaped its reaches in time.
According to the Irish Examiner, two fires bordering Mendocino and Lake counties have already destroyed seven homes and 107 square miles of rural land.
#CaliforniaWildfires Scary pic from California wildfires pic.twitter.com/xmkLVuqmdr

— A voice for animals (@shaunwalters041) July 28, 2018
Further north, the Carr fire has tragically claimed six lives: two firefighters and four civilians (two of which were children).
Our hearts go out to the families of the victims, and we hope that the hard-working firefighters can gain some control over the giant wildfires.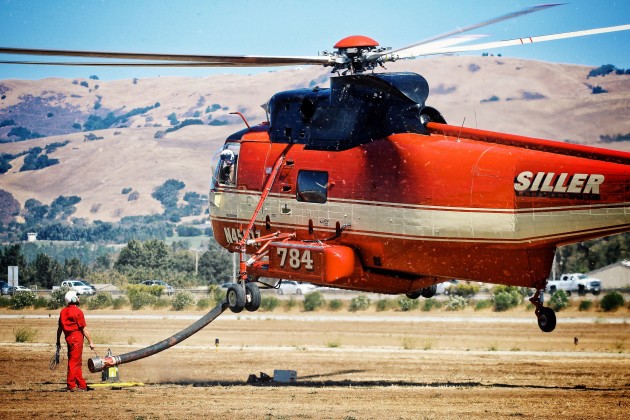 It has also been reported that the Carr fire has also burned down 800 homes, leaving hundreds of families homeless and running from the quick moving fire.
Fire officials said that they have ordered 10,000 people to flee the area of Lake County and Mendocino National Forest.
12,000 fireman have been fighting the fires day and night, teaming up with aircrafts dropping water and flame retardant from above, and were able to get the flames 35% contained.
Deadly Northern California fire 35% contained; @Jeff_Journalist reports. pic.twitter.com/scZo32yCnL

— Fox News (@FoxNews) August 1, 2018
Scott McLean, a spokesman for the California Department of Forestry and Fire Protection, said the fire was the ninth most destructive wildfire in Californian history.
Along with the six lives it has claimed, the fire has burned down 818 homes and 311 outbuildings and damaged 165 homes, said the spokesperson.
"Anything could happen anywhere. That's the nature of the beast for all of these fires," Scott said, attributing the fast moving blaze to dry vegetation from the recent drought.
The Irish Examiner has reported that although 10,000 people were allowed to return to their homes, more than 27,000 people remained evacuated.
The northwest part of the Carr fire remains in full blaze, but other states have quickly stepped in to help California.
A little girl in Northern California is doing what she can to help firefighters battling the deadly Carr Fire. https://t.co/hmbdkA7pPK pic.twitter.com/R2zBYI4IVV

— Fox News (@FoxNews) August 1, 2018
16 states across the US are sending resources to help local firefighters harness the wildfires.
We urge people in the area to stay up to date with news of the fires and take any advice given by firemen they talk to.
Hopefully, these extra supplies with help squelch the wildfires' blaze soon