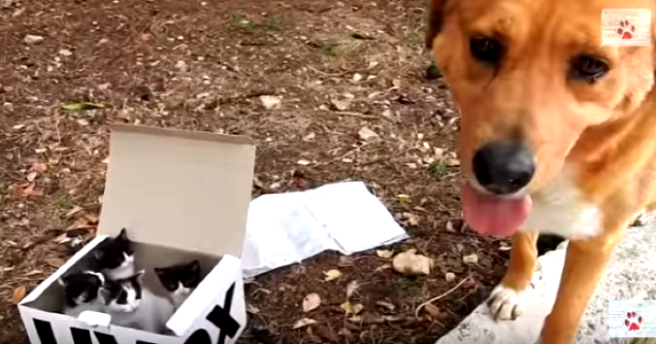 Dog discovers cardboard box with 25 abandoned kittens in it
Thank God for Aragon, the dog!
Aragon and his owner Valia were out for a walk one day, when the dog started pulling on his lead.
Not sure what was going on, Valia decided to follow him to see what he was up to, and that's when the shocking discovery was made.
There nestled at the foot of the mountain of Immitos was a small black and white box, and Valia got a shock when she looked inside and found 25 abandoned kittens.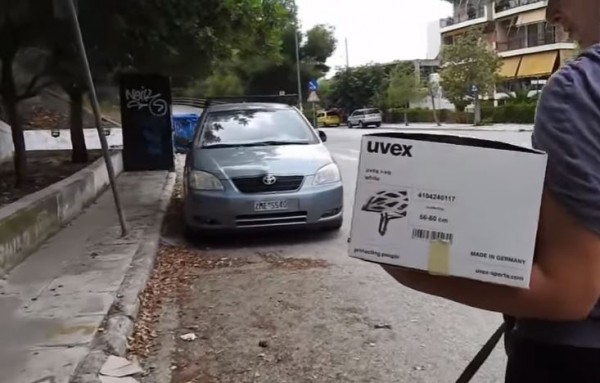 "We were walking Aragon near the mountain, actually planning to video on the huge number of animals abandoned there, when Aragon started pulling us towards their direction," the SCARS volunteer told BoredPanda.
"Aragon is curious about the kittens and since the first moment he saw them, he had a constant need to keep them all together and to clean them."
Sharing her story on YouTube, Valia explained that abandoned kittens are a common thing in Greece and SCARS is working hard to find them all a home.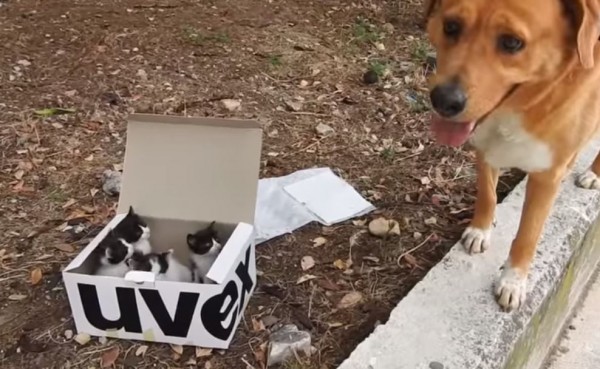 "Almost every day [Valia] finds empty cardboard boxes on the mountain (sometimes with the blankets and the toys still inside), but no animals" the video explains.
"Within a few hours since they are abandoned, kittens, puppies, bunnies and even birds (no joke!) become the dinner of a hungry fox (the most common predator on the mountains near Athens).
"This time, the kittens were lucky."
And it seems like Aragon has taken to his new role as foster dad like a duck to water.
"Basically, he was the rescuer, and he has been an excellent foster dad since day one. The kittens are ready for their forever homes."