A parent massacres their children and their spouse, before then killing themselves – in recent memory alone it's a brutal scenario painfully familiar to dozens of communities around this country.
Towns in Wexford, Cork, Tyrone, Limerick – and now, Ballyjamesduff in Co Cavan – all rocked by familicide: a truly monstrous crime worthy of the harshest, most merciless condemnation.
Of course, it's unlikely that all the resulting reporting, commentary, evaluation and reflection on social media, in print and online will pinpoint what moment or moments in the 40-or-so years of Alan Hawe's life lead him to do what he did.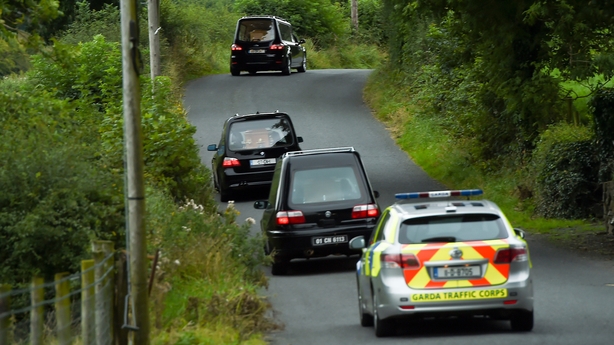 So instead, here's what is known: we know that three children – Liam, 13, Niall, 11, and six-year-old Ryan – all went to sleep on Sunday evening. And we know that they never woke up because their father violently killed them in their beds.
We know too that he stabbed to death his primary school teacher wife, Clodagh. Then finally, he killed himself.
On a weekend in August surrounded by people who must have loved him and trusted him implicitly – that man single-handedly extinguished four bright futures.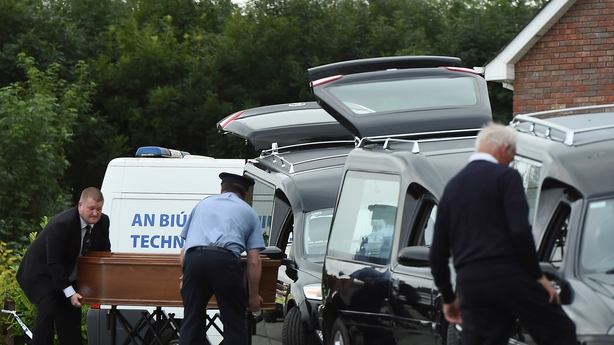 Clodagh, Liam, Niall, and Ryan were just a few days ago in their home, a place where they should have been protected and happy.
This evening, their grieving wider family not only have to grapple with the catastrophic circumstances of their passing, but they also have to weather what amounts to nothing short of the martyring of Alan Hawe.
Here are just some of the words used by national media to describe him: 'successful'; 'upstanding'; 'torn'; 'normal'; 'highly-respected in the community', and 'tragic'.
One local public representative went as far to call him 'quiet and a real gentleman'. A neighbour shared that he was 'very obliging'. Someone else managed to stress that he was fundamentally a 'good father' (really?).
Like most I too am disgusted how Clodagh Hawe is being continuously referred to as 'his wife' in various media outlets #HerNameWasClodagh

— Nikita McHugh (@MissNikitaMHugh) August 31, 2016
And it is amid all this misguided fawning that Clodagh herself has been forgotten.
So much so, in fact, that Women's Aid re-ignited its #StolenLives hashtag, while the National Women's Council championed the Twitter trending #HerNameWasClodagh.
As that latter charity highlighted on social media earlier today, 'minimising' the actions of Alan Hawe only 'enables the shame and silence which allows violence against women to flourish'.
Minimising perpetrator actions enables the shame and silence which allows violence against women to flourish #HerNameWasClodagh

— Womenscouncilireland (@NWCI) August 31, 2016
Is there a stigma around mental health in this country? Probably. Could more be done? Absolutely. Do men find it more difficult to seek out support? Statistics very much suggest so.
But let's not wave away accountability with nondescript sentiments of 'oh he must have been a tortured soul'.
'Lots of people, men and women and non-binary people, struggle with mental illness,' says writer and editor Linnea Dunne in a moving blog post on the Hawe deaths. 'But it takes more than mental torture to brutally murder your own children.'
So instead let's ask ourselves this: if an alcoholic man got into his car and mowed down and killed a mother and her three kids on a rural road one Sunday evening in August, our response would hardly be 'we need to take a step back and talk about addiction'.
That man in Co Cavan is first-and-foremost a murderer; because of him Clodagh, Liam, Niall, and Ryan are all dead.
And no amount of 'let's discuss mental health problems,' will change that.
Important information: The Samaritans can be contacted on jo@samaritans.org or alternatively call 116 123. Call Women's Aid on 1800 341 900. The National Women's Council Of Ireland's website is here.