There has been a lot of talk in recent weeks about how the amount of sexual partners someone has had can impact their current or future relationships.
The conversation got started when a Spin 1038 listener contacted the radio show about his girlfriend, complaining that he found her number too high and asking for advice on this issue.
The comment section on the corresponding Facebook post was completely going off, with most commentators advising that the man told his girlfriend how he felt so that she could dump him for being close minded.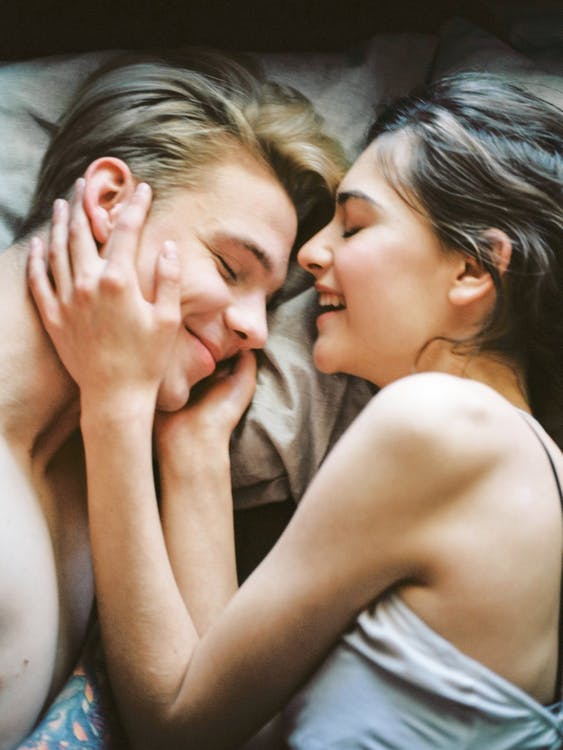 Some people expressed that they found the girlfriends number too high, but most pointed out that if the boyfriend had a male friend with that many sexual conquests, he would probably be getting high fives from the boyfriend, rather than being shamed.
This points out the distinct double standards that can exist when it comes to male and female sexuality, but also proves that plenty of people think that the 'number' is obsolete in todays' society.
Now, new research has arrived to back up this anecdotal evidence.
A study by DrEd found that when it comes to the number, the majority of people don't think it makes a blind bit of difference.
In fact, according to a poll of 1000 people, 52pc of men and 59pc of women held no preconceptions about the number of former partners someone had, and felt that it made no difference to the sexual encounter whatsoever.
However, 40pc of European men thought that the more partners someone had, the better the sex would be. Only 8pc of both genders thought that the encounter would be worse due to the previous amount of sexual partners their current partner had, according to the Lying Beneath The Sheets study.
However when it comes to discussing their number, the social stigma attached to having lots of sexual partners has led some to feel shame for their sexual experiences.
18pc of European men think their number is too high, along with 30pc of women, the study found.
The study also found that women are more likely to report feeling ashamed by their sexual history 'when in reality, the physical and emotional perks of sex can benefit everyone.'
A further 30pc of women feel that their number is average.
74pc of women are honest about their previous experience, however 22pc feel pressured to undersell their number by 10 partners or more.
24pc of men also feel the need to undersell their number by 10 partners or more, so maybe we should all just be being honest about our number as it seems that roughly the same amount of men and women are underselling their number by the same amount, according to the data found in the study poll.
Despite this, people polled in the study also told researchers they 'had an idea – both a minimum and maximum – for the number of people they felt it was OK to have slept with.'
When probed, men in their 20s said they thought 7 people was too many for a woman to have slept with, while women thought 10 was too many for a man to have slept with.
Frankly, as long as both partners enjoyed safe and consensual sex, who the heck cares about how many people they have been with?
Perhaps it's time to shake off the social stigma and choose to be accepting of people's sexual choices, no matter how many or few they make.