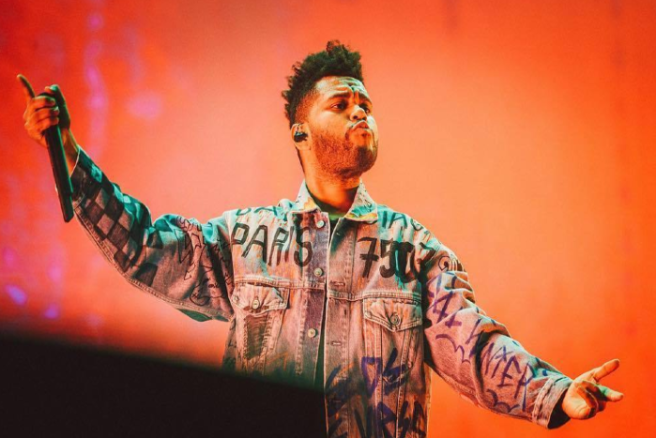 Rap R&B sensation the Weeknd is apparently being sued for trademark infringement over his alter ego 'Starboy' by a comic book writer who claims to have created the character back in 2014.
TMZ and The Blast are reporting that writer Eymun Talasazan came up with the concept for a series of comic books focusing on superhero rap and R&B artists, and that he was in touch with representatives of the Weeknd regarding a possible collaboration.
This alleged collaboration never actually took place, after nothing came of the 2017 talks, but the Starboy character was then used for the Weeknd's infamous album last year.
The Weeknd and Marvel presents : STARBOY… comic book coming soon. I'll be signing autographs in the Marvel Booth @ 2:30 #NYCC pic.twitter.com/gzblm3COOL

— The Weeknd (@theweeknd) October 7, 2017
The singer, whose real name is Abel Tesfaye, has yet to comment on the issue.
The Marvel graphic novel The Weeknd Presents: Starboy is "near identical" to Eymun Talasazan's idea which he supposedly pitched to the Weeknd's representatives, according to reports.
Talasazan claims to have been creating a whole world surrounding the Starboy comic persona in 2015, dedicated to R&B superheroes.
TMZ recently wrote that Daft Punk and the Weeknd have already faced a €5 million lawsuit over reports of plagiarism on the track 'Starboy' by a songwriter named Yasminah.
She claims her song 'Hooyo', released back in 2009, shares some of the same elements as Daft Punk's offering.
It seems the song, which peaked at number one on the Billboard Hot 100, is causing plenty of scandal as well as success.
28-year-old Tesfaye, who is currently dating supermodel Bella Hadid, has just moved in with his Victoria's Secret sweetheart.
The duo seem loved up, despite splitting up back in 2015, and we can't see this controversy getting in the way of their romance.
What do you think, is Starboy an original the Weeknd character? The drama continues…
Feature image: Twitter/@theweeknd