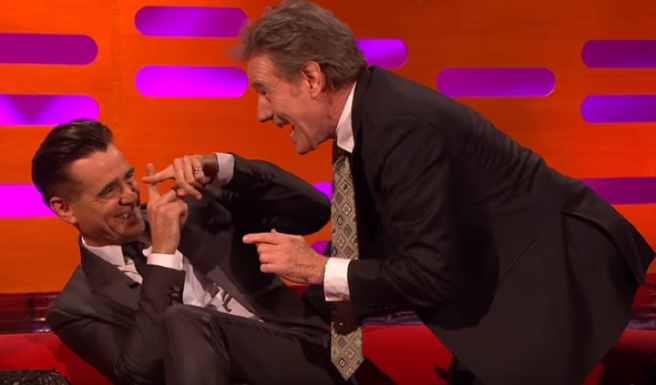 Bryan Cranston's 'sex tunnel' story fascinated Colin Farrell last night
If there's one place guests are guaranteed to open up when appearing on British TV, it's Graham Norton's sofa.
And last night was no different.
Joining Colin Farrell, Nicole Kidman and Matt Lucas on set, Bryan Cranston regaled the audience and his fellow guests with a story so bombastic, even Colin Farrell appeared enthralled.
We don't want to spoil it for you, but it involves the glorious Bryan, his wife Robin, their honeymoon and one very awkward sexcapade.
Take a look at this….