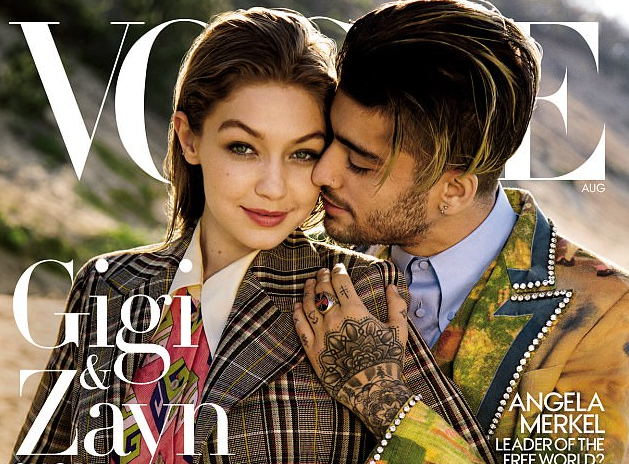 Gigi Hadid and Zayn Malik have sealed their reputation as the 'it couple' of a generation as they appear on the front cover of US Vogue.
In the August edition of the fashion magazine, the pair talk openly about gender fluidity in fashion as they both rock eccentric androgynous looks.
Speaking with Vogue's Maya Singer, the loved-up couple revealed how they often experiment with style by raiding each other's wardrobes.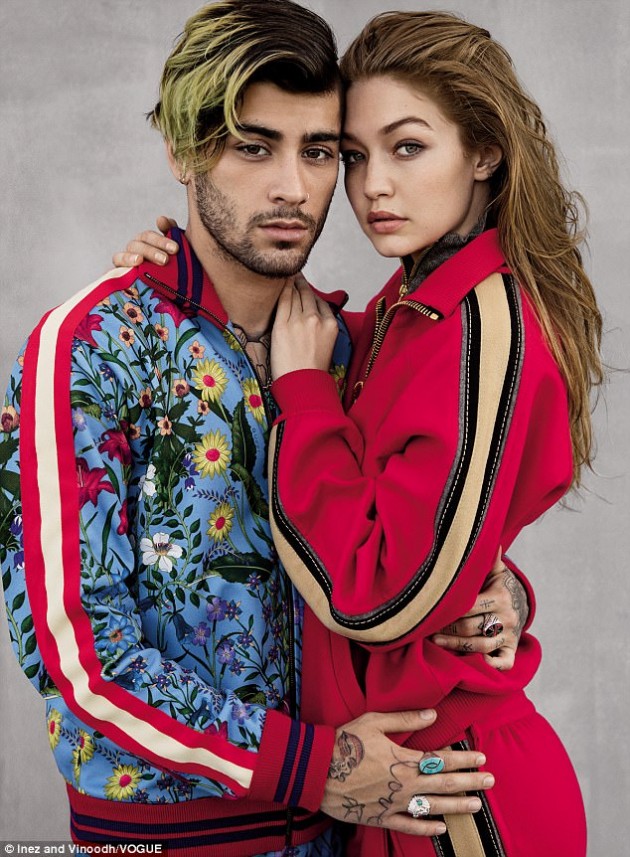 Zayn asked: "What was that t-shirt I borrowed the other day? I like that shirt. And if it's tight on me, so what? It doesn't matter if it was made for a girl."
"It can seem like everyone's doing the same thing. Gender, whatever — you want to make your own statement. You know? You want to feel distinct."
Gigi then added: "It's not about gender. It's about, like, shapes. And what feels good on you that day. And anyway, it's fun to experiment…"
"If Zayn's wearing a tight shirt and tight jeans and a big, drapey coat, I mean – I'd wear that, too. It's just about, do the clothes feel right on you?"
In an accompanying video interview, the US supermodel revealed the most romantic thing the former One Direction star had ever done, saying "a couple years ago on Valentine's day we went on a boat trip and it was really nice."
She also gushed over the star's culinary skills saying that her favourite dish was Zayn's chicken and sweetcorn pie, adding, "it's like a hug."
The August issue of US Vogue is out on July 25, but for now you can check out Gigi's round of 73 quick-fire questions below.