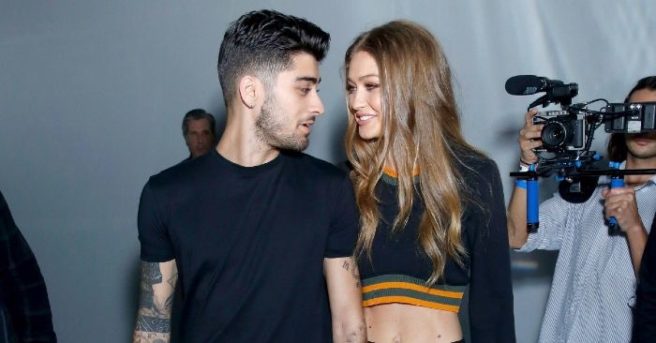 Movies, lattes and cookies? Zayn and Gigi's date night sounds PERF
Since they're worldwide superstars, you'd think Gigi Hadid and Zayn Malik like to wine and dine in the hottest NYC spots.
But, it turns out they're a super casual couple, and we totally love it.
While speaking about their relationship, Gigi revealed to Vogue that they like to keep things super low maintenance.
"We like late-night movies and we order from this amazing place that does lattes and gingerbread cookies.
"I need coffee to stay up. I'm always like, 'Babe, let's go to a movie.' Then I fall asleep halfway through and he's like, 'You've seen the first half of every movie out there and you have no idea how any of them end.'"
We totally wouldn't mind falling asleep on Zayn's shoulder! How perfect.