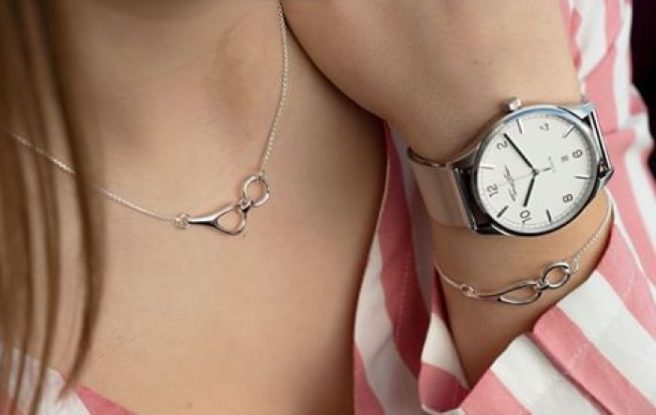 When it comes to marking the passing of a special occasion, be it a birthday, an engagement or an anniversary, there is nothing that resonates more thoughtfully as a gift than a stunning piece of jewellery.
So, when a jewellery brand themselves is celebrating a landmark birthday, the only way to immortalise the milestone is to launch a collection that emulates everything the brand stands for – and what their customers love them for.
Thomas Sabo is one of our go-to brands when it comes to gift giving – and when it comes to receiving, there's nothing more titillating than peeling back carefully folded wrapping paper to reveal a sleek, black jewellery box etched with the Thomas Sabo moniker.
So as Thomas Sabo celebrates their 35th Birthday this year, they couldn't let the occasion go by unannounced. As part of their new seasonal collections, they have created a very special Heritage Collection.
The collection redefines what 'classic' jewellery means – while many may have a picture in their minds eye of chandelier earrings or embellished medallions, the Heritage Collection proves that classic can mean contemporary, paired, back, minimalist, while remaining a talking-point.
The 90s have been a huge trend over the past few years, with everything from bum-bags and sportswear to scrunchies and skinny sunglasses making a comeback.
However, Thomas Sabo's aesthetic has always had its roots in the clean, pared-back and elegant stylings of high-end jewellery pieces from the time frame.
The designs echo the 90s era and reflect an iconic identity – all as a tribute to the brand's monumental 35-year success story.
The re-interpreted and re-imagined signature pieces are represented by the sparkling precious metal 925 Sterling silver, which the collection also seeks to celebrate.
'The crucial factor for the success of my brand is certainly the fact that our signature and existing design language has always remained visible,' founder Thomas Sabo said.
'Even after 35 years, it gives me a lot of pleasure to help design each piece of jewellery myself.'
A stand out piece from the collection in this medium in particular, which again pays homage to the 90s minimalistic approach to luxe jewellery design, are the stud Heritage Earrings.
Created in a striking curved silhouette, they are reminiscent of climbing flames, while hinting at a Celtic influence – perfect for spicing up a daywear outfit or completing an elegant evening look.
While the collection includes a selection of rings, the interlocking design of the signet ring is particularly striking, and is the perfect balance of timeless, classic design, and on-trend, medallion style statement hand jewellery.
The collection includes rings, necklaces and bracelets, all cast in 925 Sterling silver and gold.
It is available now from House of Fraser Dundrum, Brown Thomas Cork, Arnotts, BT2 Blanchardstown, Weir and Sons Grafton Street, Kildare Village, independent jewellers and online at www.thomassabo.com.