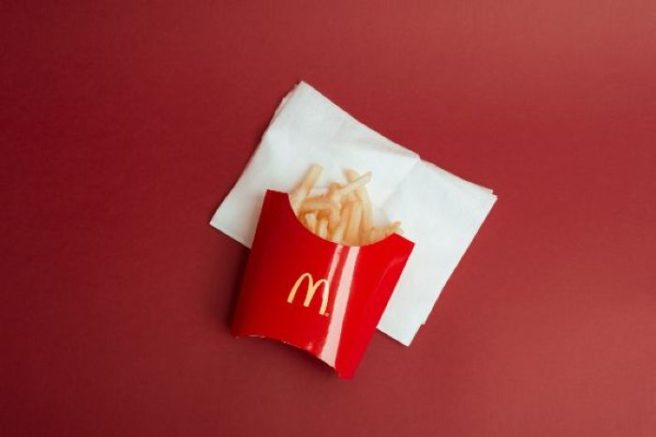 Mark your diaries for June 26 because McDonald's Ireland is introducing not one, not two, not three, not even four – but FIVE new permanent items and their variants to its menu.
Fans are being treated to a bumper line-up of new and improved recipes – as well as the return of some old favourites, giving customers even more choice.
Not only does the new menu boast choices for customers seeking a lighter lunch but there's also a revamped breakfast classic and a move towards more sustainable packaging in the salad boxes and McFlurrys.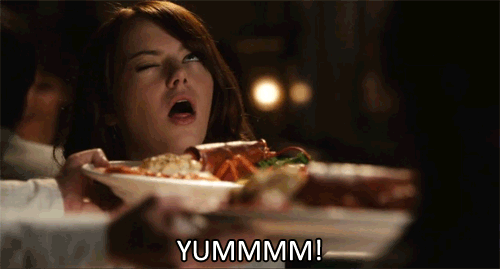 What's more, McDonald's Ireland will host a series of 'Live Your Best Lunch' events across Dublin, Cork and Galway to celebrate the arrival of the new menu items. The pop-ups aim to encourage people to ditch desk-dining and make the most of their summer lunch hour whilst sampling the new menu free of charge. Guests to the McDonald's pop-ups can enjoy activities such as Pound Fit, ukulele lessons and paint classes in the restaurants.
Here's a look at the legendary menu line-up:
Lighter Lunch Choices and Less Plastic
Did you know that you can treat yourself to a delicious meal at McDonald's for under 400 or 600 calories? The salad and wrap ranges have been revamped to give customers even more lighter lunch options, but with the same big bold flavours and quality ingredients.
The new Chicken Salad gives customers the choice of crispy (265 calories) or the new and improved grilled chicken (133 calories) with a balsamic dressing. Customers can also add bacon to the salad if they wish.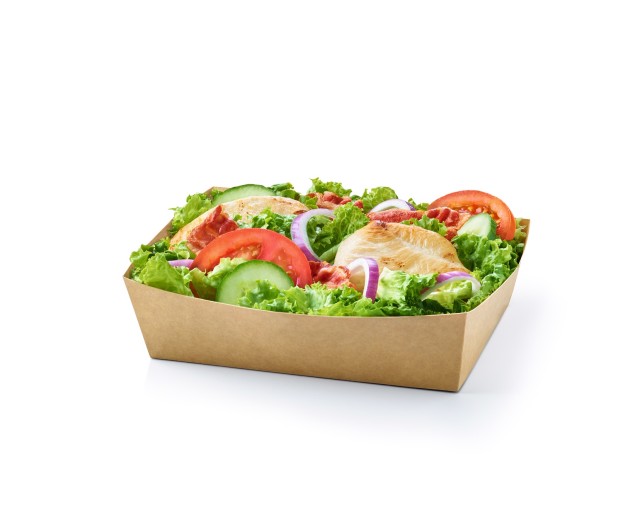 As well as lighter lunch options, McDonald's are also going lighter on packaging too – removing all single-use plastic from its salad ranges. All main meal and side salads will now be served in 100% sustainable and renewable cardboard containers, changing out the existing plastic bowl, shaker salad cups and lids which will result in 102 metric tons of plastic removed annually. McDonald's will also be removing the plastic from the McFlurry packaging, swapping the plastic lid which will remove 383 metric tons of plastic annually.
The popular wrap range is expanding too with the new 'The Hot Cajun Chicken One' being welcomed to the range – this time featuring crispy chicken breast strips or grilled chicken with a Cajun sauce, Pepper Jack cheese, tomato, jalapeño slices and lettuce in a soft, toasted tortilla wrap.
The Return of an Old Favourite
The public has spoken, and McDonald's has listened. Back by popular demand, the announcement of the return of the Smarties McFlurry to McDonald's full-time offering is sure to excite ice cream fans across Ireland. Made with vanilla ice cream, crushed Smarties and chocolate sauce – the iconic flavour will now sit alongside Maltesers and Oreo on the permanent McFlurry menu.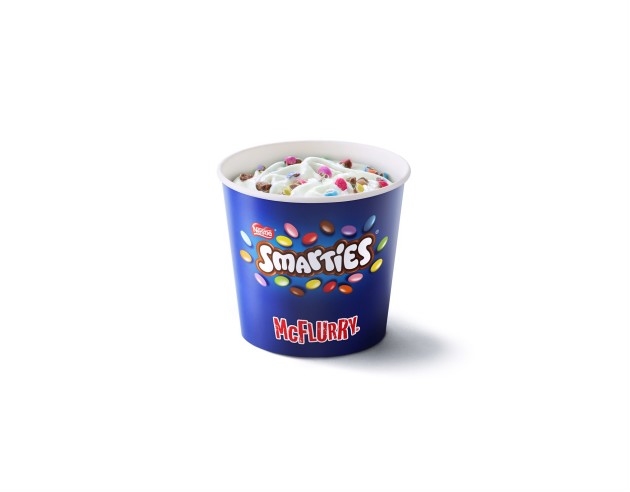 A New Breakfast in Town
McDonald's is also launching a new Bacon Roll in Ireland. Featuring three rashers of bacon on a sourdough-style bun with a choice of brown sauce or ketchup. Whether you call it a butty or a bap, the new Bacon roll is sure to be an instant classic.
All items will be available from McDonald's Ireland restaurants, McDelivery and Drive-Thrus from June 26, 2019.