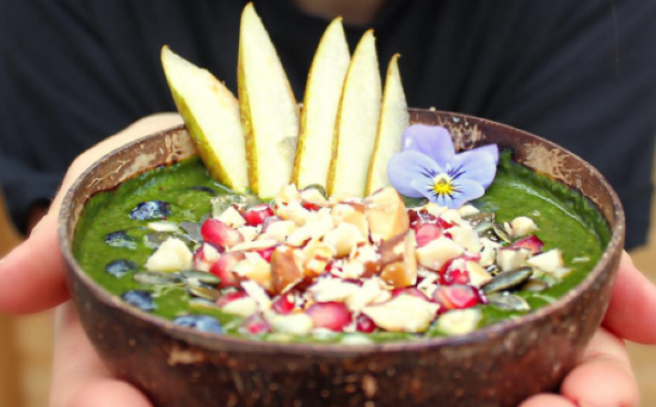 If you have ever scrolled through Instagram, we're sure you have come across one of those intricately decorated, delicious looking smoothie bowls.
Rather than being turned off by the concept of fruit soup, the very photogenic smoothie trend took off, blossoming in the fitness and healthy eating corner of social media sites.
Now, one Dublin duo are bringing the smoothie bowl to the city, with a pop-up in healthy eating haven Cocu.
Kale + Coco are a brand new smoothie bowl innovation, ran by two entrepreneurial young women, Rebecca and Jen.
The pair have started the brand new venture in the form of a pop-up in Cocu on Hatch Street, and their colourful creations look divine.
The pop-up features a selection of signature bowls, which sound completely delicious.
There is the Classic Açai, made of blended frozen banana, coconut water and organic Amazonia açai topped with fresh banana, strawberries, granola and coconut chips.
We also LOVE the sound of The Khaleesi – blended frozen banana, coconut water, passion fruit and organic dragon fruit topped with banana, granola, mango and coconut chips
The bowls start at €7.50 and the pop-up will be in Cocu all summer long, we'll see you there.