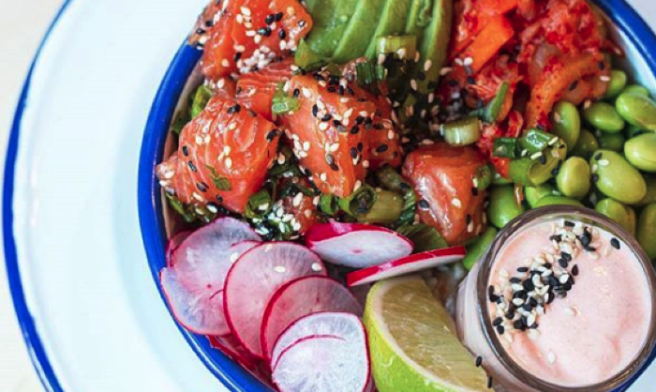 Cocu has been one of our favourite foodie spots to grab lunch this summer, but sadly the epic Dublin eatery is closing it's doors.
Renowned for their hearty salads and healthy treats, Cocu is the perfect myriad of delicious ingredients and a heath conscious attitude.
The Chatham Street location will serve its last customer today, before moving on elsewhere.
'We are sad to announce that our short tenure in Chatham Street has come to an end, ' reads a recent Insta post.
'Cocu Chatham St will be closing its doors on Wednesday 30th August.'
'We'd like to thank all our lovely customers for their continued support.'
Thankfully we don't have to be too devastated, as the Hatch St unit is still going strong, and is a mere five minutes away from the current location.
In more excellent news, this is more of a see you later than a goodbye, as Cocu announced that they will soon be setting up shop elsewhere.
The delicious foodie concept will be making a permanent home for itself in the IFSC in the coming weeks.
The Kale & Coco smoothie bowl pop-up will also be finishing up this week, but Rebecca and Jen have promised that they will be running some amazing special offers in the remaining days.