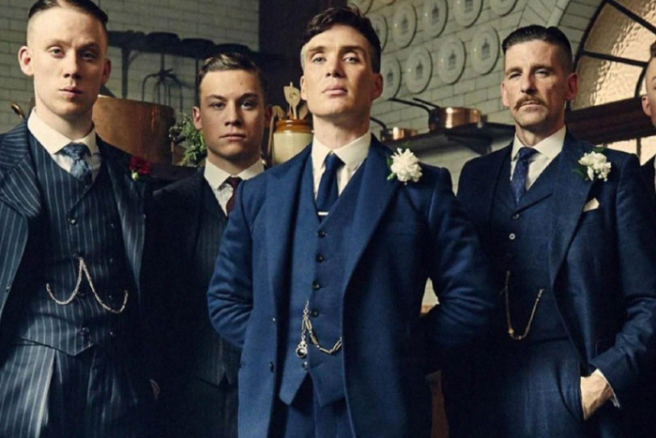 Fans of the hit BBC show Peaky Blinders are currently being driven mad waiting for the latest series, and the official Instagram page for the TV series has shared an image which hints at bloodshed for the gang.
The snap gives a major hint for the notorious Birmingham gang, who live in a morally grey world of assassination, gang warfare and family crimes.
The show is known for not holding back when it comes to killing off our favourite characters, and the caption of the post has fans worried that yet another death is coming for the Shelby clan.
The caption reads; "First day back on set for #PeakyBlinders Series 5. You're sure of a big surprise."
The image shows a blood-spattered clapper-board above a gun in a woodland setting, and boy are we concerned.
Season four finished off with the Changretta threat being sufficiently dealt with, but creator Steven Knight most definitely has more enemies in store for Tommy Shelby to handle.
The latest clips during the BBC trailer shows a crucifixion shot at the beginning;
We simply can't wait for Peaky Blinders to return, but can we handle the drama? Every character has blood on their hands, we have no idea who the 'good guys' are, because human nature isn't black and white.
The Shelbys float between light and dark, and their friends and foes switch sides constantly.
Though Tommy Shelby is an honourable man when it comes to his family, who knows what he's capable of in terms of violence against those who cross him.
After the latest Instagram post, fans are now foreseeing a major death in the series. What do you think their hint means?