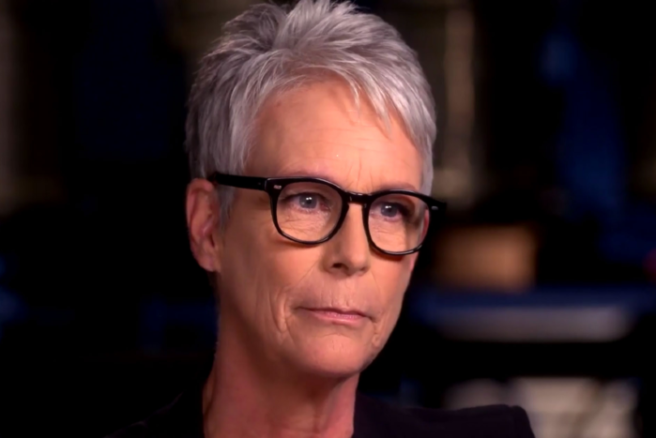 It's looking like Fiji Water Girl has found one hater already, after gaining notoriety at the Golden Globes for world-class attention grabbing photobombs.
Jamie Lee Curtis has criticised the "blatant promotion" tactics taken at the Globes, after she specially requested for no advertising to take place on her behalf.
Fiji Water Girl has become an internet sensation; Kelleth Cuthbert was noticed almost immediately online by viewers of the coveted awards ceremony for her "ominous" constant presence.
The famous Halloween actress noticed that she was included in a photo with Kelleth Cuthbert after her husband, who "doesn't look at a lot of show business news sites," read an article on CNN.
Jamie took to Instagram to inform her followers that she "specifically moved away from the blatant promotions by Fiji… where young women with their trays filled with their wares stood near a designated camera."
"I knew why there was a photographer poised there and I moved away as I said out loud that I didn't want to be doing advertising for either," she reveals, clearly frustrated.
The 60-year-old veteran actress claims she intentionally moved out of the way to avoid being photographed with brands who she doesn't endorse, she was still papped with Fiji Water Girl.
"Clearly this angle shows that I moved from her being behind me and yet from the side it still happens," she said.
She claims that brands must be more cautious around celebrity marketing; "The sponsors of events need to get permission from people when they get them to take their picture next to products," she says.
She is currently the lone star to slam Fiji Water for their PR stunt at the awards show, which is in its 76th year.
Richard Madden, Amy Adams, Idris Elba and Jim Carrey were all pictured with Cuthbert loitering in the background but haven't commented as of yet. Whose side are you on? We stan Queen Curtis.