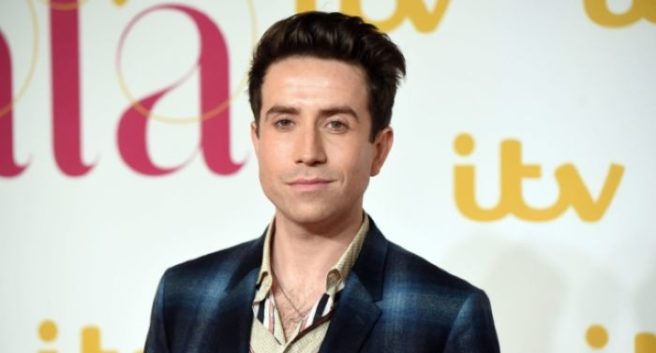 It's the end of an era after Nick Grimshaw announced his departure from the BBC Radio 1 breakfast show, after hosting it for six years.
The news comes just two weeks after listener figures showed the show had recorded its second lowest audience since records began.
Nick, who took over from Chris Moyles in 2012, said he's decided "it's time for a change and a new show."
"I'm very grateful that I got to live my dream every day for what will be nearly six years, But six years is a long time and this isn't a forever job. I had the time of my life."
Don't worry though guys, Grimmy may be stepping down from the Breakfast Show but he's staying with the station and our friend and yours, Mr @gregjames will be waking you up every morning

Congratulations to both of you, we you both! pic.twitter.com/3itx7h4W61

— BBC Radio 1 (@BBCR1) May 31, 2018
However, it's not all bad news. The 33-year-old will be swapping shows with Greg James – the current Radio 1 drive time presenter.
Appearing on the programme, Greg admitted he was nervous about revealing himself as the new presenter.
"I did not sleep one hour last night just thinking about it… it's too much."
at least my hair looks nice https://t.co/8bOyVD9DrF

— nick grimshaw (@grimmers) May 31, 2018
Ben Cooper, controller of Radio 1, 1Xtra and Asian Network, said: "Greg gets his childhood dream, Grimmy gets a lie-in and the Radio 1 audience gets two exciting new shows with the biggest and most popular youth presenters in the country.
"I'm so proud that Radio 1 produces and nurtures the best talent in the industry – I gave Greg his first show when he joined us from student radio and now he's getting the most famous radio gig in the world – it's going to be fantastic. Grimmy's done a brilliant job reinventing the feel and tone of the breakfast show by connecting with new audiences in new ways in the digital age."