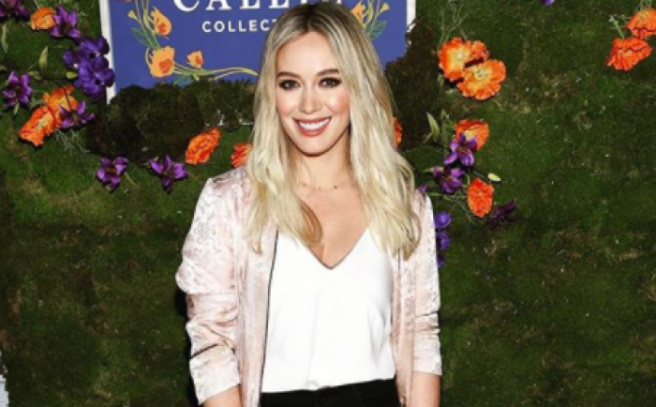 90's hero Hilary Duff has a simple but effective message for anyone who tries to body-shame her.
Hilary, 29, hit back at those who criticised her figure after photos of her in a swimsuit circulated online.
Taking to Instagram, the actress shared a photo of herself in a gingham swimsuit with her back to the camera.
'I am posting this on behalf of young girls, women, and mothers of all ages,' she wrote to her eight million followers.
'Since websites and magazines love to share 'celeb flaws' — well I have them! My body has given me the greatest gift of my life: Luca, five years ago.'
'I'm turning 30 in September and my body is healthy and gets me where I need to go.'
'Ladies, let's be proud of what we've got and stop wasting precious time in the day wishing we were different, better, and unflawed.'
'You guys (you know who you are!) already know how to ruin a good time, and now you are body-shamers as well #kissmyass.'
In the past, Hilary has opened up about her insecurities about her body and how she learned to be more body confident.
In a previous Instagram post, Hilary wrote: "I didn't always love my legs, but as I've grown, I've learned to love and celebrate myself, just as I am. I began to realize that my legs are STRONG and they carry me every. single. day.
Our bodies are amazing and something to be grateful for. I'm ME and that's really enough!"
Her fans praised her for sharing the message of body positivity and self-acceptance. 'To hell with the naysayers! You look fantastic!' one wrote.
While another commented: 'Owning it is what makes us strong inside and out. Great way to send a powerful message'.
Meanwhile, another ardent fan replied: 'I am so proud!! I've been your fan when I was 12 years old, now I am 25, and it's important for me (and everyone) to see a celebrity showing that women are much more than bodies. Thank you.'