Kissing is fun, everybody knows that. But who would have known that the act of smooching can actually give you HEALTH BENEFITS?
Does it heal your broken heart, clear your skin and boost your immune system? You're about to find out.
Strap yourselves in ladies, here are each and every glorious health benefit of puckering up. You should probably find someone to practice on…you know, for the sake of your body. It's a temple, isn't it?
Just don't do it like this: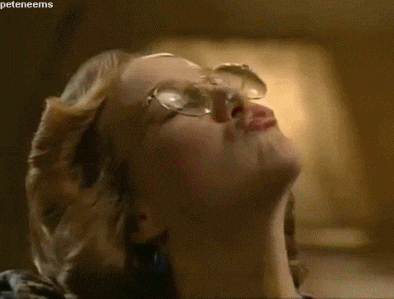 According to a 2009 scientific study, when we kiss somebody, our bodies release hormones which can actually ease stress. In the case of men, it increases bonding too. We love a good bromance alert.
Oral healthcare, anyone?
Now, we're not saying that you shouldn't brush your teeth or use mouthwash, but allegedly, a good kiss marathon is great news for your teeth and gums. How? Listen up:
Andréa Demirjian, author of Kissing: Everything You Ever Wanted to Know about One of Life's Sweetest Pleasures, explains:
"When you're kissing, you're secreting more saliva in your mouth. That's the mechanism that washes away the plaque on your teeth that leads to cavities." A shift a day keeps the dental plaque away, girlos.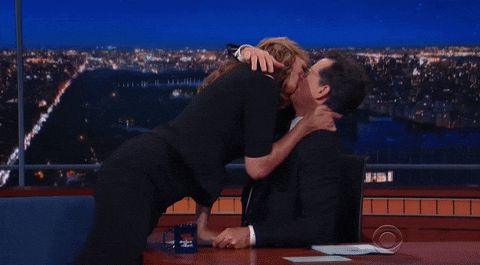 It acts as a painkiller (Seriously)
Your achy, break-y heart deserves some attention. Especially when you've got some form of cramps, like your time of the month.
Apparently, some lip action actually helps to reduce the effects of chronic pain. Some savvy scientists at Current Pharmaceutical Design conducted some research into smooching, learned that the "cuddle hormone" oxytocin is packed full of analgesic painkilling properties.
Oxytocin s released whenever you kiss and hug your partner, so do it as much as possible, we say. Blood vessel dilation after a good kissing sesh is great for reducing aches and pains, so when you're on your period, pucker up. You NEED it, right?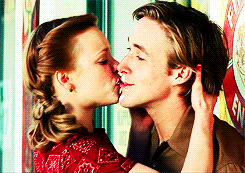 Hayfever or Bae-fever?
Anyone who suffers from allergies can rejoice at this news; apparently kissing eases itchy eyes and snotty noses (ew).
Researchers at Satou Hospital in Japan investigated the protective effect of kissing against allergies, and claim that locking lips for only 30 minutes can do wonders for the immune system.
It decreases the release of histamine (the chemical which is produced in response to allergens) as it relaxes you, and also can work miracles for eczema sufferers. Is there anything a great shift can't do?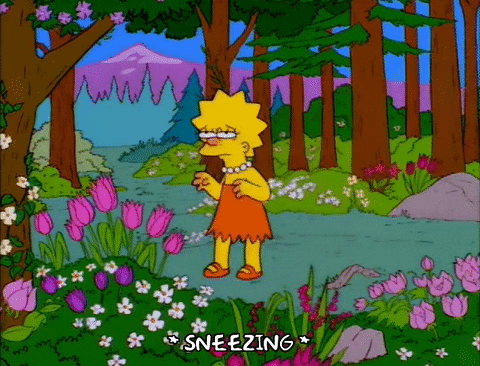 No pressure, honeys
So apparently, kissing can even reduce your blood pressure? We've all felt butterflies in our stomachs and a weakening of the ol' knees, as well as a quickening heartbeat, and now we've figured out that kissing passionately does even more:
Demirjian explains: "It gets your heartbeat revved in a healthy way that lowers your blood pressure. It dilates the blood vessels, allowing blood to flow more freely, taking pressure off your organs, especially your heart and brain."
Hot Diggedy Damn, we're 100 percent HERE for this science.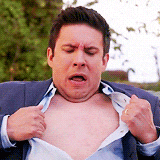 Let's talk about sex, baby, let's talk about you + me
Your sex life gets some HELLA drastic improvements from kissing; the two go together like Grace & Frankie, like women and vibrators, like Netflix and chill. You get the idea.
Kissing is also WAY more likely to increase your chances of having an orgasm. Lord knows we could use some of those…
As Carol Queen, the staff sexologist at Good Vibrations, explains;
"Kissing is a powerful type of foreplay… it helps increase the chances that both partners will have a good and pleasurable erotic experience."
Face the Facts
So BASICALLY, kissing involves more than 30 facial muscles, which can be given a major workout from a good kiss.
According to Demirjian, tongue wrestling can strengthen your neck and jawline – very good news, as these are particularly tricky spots to exercise on a daily basis.
"Your mouth has a number of facial muscles," she says. "When those are engaged in kissing, you can tighten and tone them."
Tighten and tone, you say? Sign us up.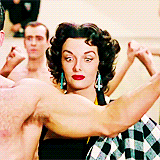 2019 Mood
A perfectly-timed kiss can be the ideal mood booster. If scientists are saying it, then it must be true, right?
Puckering up can give your body a big-time release of happiness hormones, such as serotonin, oxytocin and dopamine. Ooh la la.
Those hormonal bad boys can help you relax, restore and revitalise your system. What more could you need?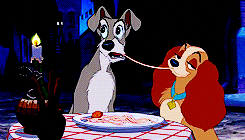 NOW do you believe us about scientific research?
Grab that lad or lassie and get your smooch on, it's for your own benefit, and theirs too.
Your doctor has officially given you one prescription to visit the LOVE shack *winks*
Get it, gurrrlllll…