Coffee lovers rejoice!
The next time someone makes a sly dig about your addiction to the black stuff, just hit them with the facts – coffee makes you live longer.
Two studies, one in the US and one in the UK, have found that drinking three cups of coffee a day can increase your life expectancy.
See, coffee has been known to reduce the risk of liver disease, circulatory issues, heart disease, strokes and digestive issues, so it's combined benefits can actually add years to your life.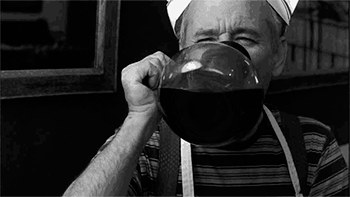 According to researchers, these effects are due to the antioxidant plant compounds in coffee.
The UK study, led by Imperial College London and the UN International Agency for Research on Cancer, looked at 520,000 people over the age of 35 living in ten countries, over a period of 16 years.
Results showed that men who drank three cups of coffee a day were 18 per cent less likely to die over the course of the study.
The effects were not as strong for the female participants, however, women who drank three cups a day had an 8 per cent decreased chance of death over the time period.
Similarly, the US study found that those who drank one cup of coffee a day were 12 per cent less likely to have passed away during the study, while those who drank three cups were 18 per cent less likely.
Now, it's highly likely that these people were living healthy lifestyles and it would be irresponsible to give coffee all the credit, but it's definitely something that, when consumed in moderation, could keep keep everything ticking over.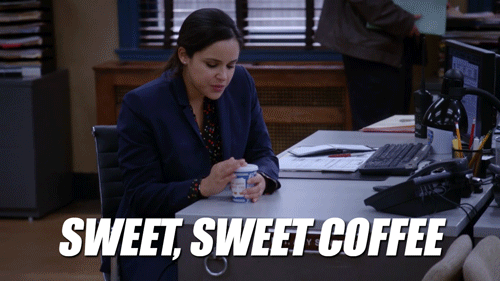 Dr Marc Gunter, leader of the UK study, said: "We found higher coffee consumption was associated with a lower risk of death from any cause, and specifically for circulatory diseases, and digestive diseases."
"We are not at the stage of recommending people to drink more or less coffee."
"That said, our results suggest that moderate coffee drinking – up to around three cups per day – is not detrimental, and that incorporating coffee into your diet could have health benefits."
We'll take that.