Whether you're having a few glasses at the end of a busy week, or poppin' bottles at your work Christmas party, it's safe to say we're not opposed to the wonderfulness that is a glass of vino.
But one thing that is not so wonderful is the downright AWFUL headache that creeps up on us the next day.
Well, a wine chemist (yep, that's an actual job) told the Chicago Tribune that there are ways to avoid a wine-over.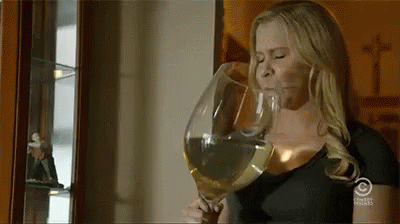 Despite popular opinion, sulfites are not to blame – they can occur naturally in the wine during fermentation or are added solely to preserve the wine – but instead, tyramine and tannins are the peeps that are up to no good.
And what the Hell are those, you ask? Tyramine is an amino acid that affects your blood pressure and tannins are what make wine dry or 'bitter'.
If your body has trouble breaking down tyramine, it can cause a banging headache. And what's more, tyramine is also found in cheese – so, we bet that cheese and wine night isn't such a good idea after all, huh?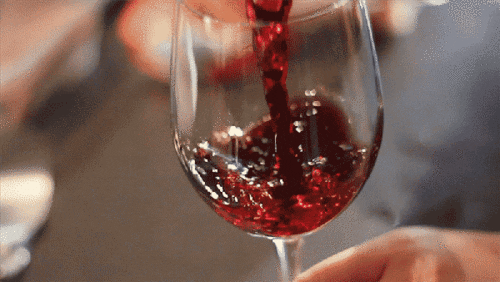 And as for tannins, these are related to opening your blood vessels, which is the first step your body takes on when a headache is brewing.
But, fear not. There's some easy solutions to our vino problems.
According to Dr Seymour Diamond of the National Headache Foundation, drinking a cup of strong coffee before pouring yourself a glass of wine can help. Caffeine restricts blood vessels, which stops them from opening and subsequently can stop a headache.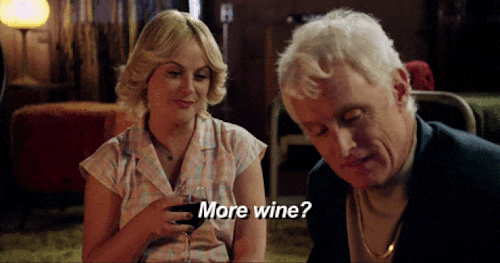 Sticking to white wine or lighter reds can also be of benefit as lighter-bodied wines have lower tannin levels.
And last but not least, HYDRATE. Drink water before, during and after you drink wine to make the morning after a little more bearable.